Job Doc
Can slowing down my interview process save me time? Elaine Varelas refers to 'Elephants Before Unicorns' for advice
A bad hire can put a strain on an organization, but a bad hiring process can put a strain on a new hire. Hiring teams should take their time to slow down and hire right. Elaine Varelas refers to the just published 'Elephants Before Unicorns' for advice on doing exactly that.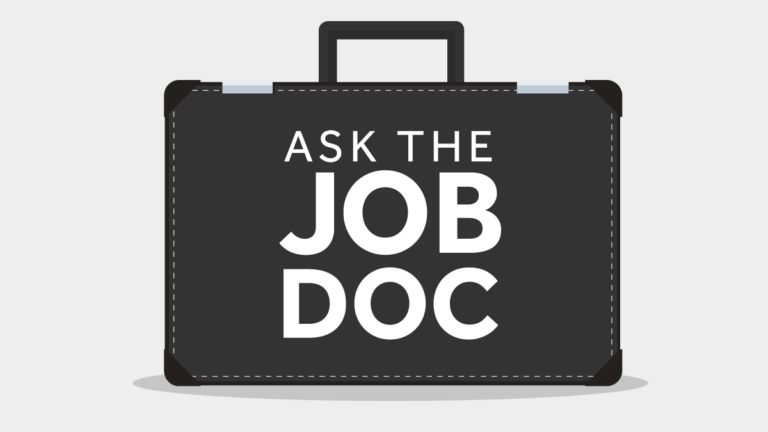 Q: The performance of my most recent hire is significantly lower than what we expected when we offered him the job. Other team members are working harder to make up for it, and he just can't seem to pick up our processes. We have an issue; we can't find the caliber of people we need. I understand there's a war for talent but I don't think that's the issue here. He interviewed so well and we didn't see this coming. How can I avoid this kind of problem going forward?
A: Often, the pressure to hire is so significant that the pressure to hire right gets overlooked. Having an empty seat with typically two weeks notice doesn't provide your hiring organization with the time and energy necessary to identify the most significant success criteria, such as whether or not the candidate is the right cultural fit for your organization, or if they possess the skillset needed for the future. Caroline Stokes, author of the just released book Elephants Before Unicorns, reminds those who face this frustration, "… hiring people who can deliver on your company's goals and vision is your most important job. If people are your most valuable asset, it's worth it to put in the time to make sure you've got the right ones on your teams. Failing to do this will sink your ship faster than anything else." So, slow your team down and ensure they're hiring right.
Most people don't interview well. When you say he did, does that mean he was likable, or that he answered the right questions in a way that showcased his abilities? Many companies don't have a well-structured interview process, and interviewers try to gauge likability, sociability, or fit with the work group with the hopes that the skillset needed for the job exists. Review your interview process for its ability to identify great examples of those skillsets. Interviewers need to provide documented feedback on an interview toolkit, asking for assessments on the most significant capabilities (strong examples are available in Stokes' book). This process ensures people are discussing the right topics in the interview, and they generate the data you need to make the right selection. Take your time and check that everyone involved in the hiring team is on the same page. Stokes suggests it may seem like you're moving too slowly, but it will be worth it when you find the right candidate with the right skills who can excel.
You might also want to consider that great succession planning can be the best source to backfill roles. Identify who should be groomed to take on new responsibilities within your organization. You'll find that you can identify people for promotion from within to fill these roles as opposed to continuously having to recruit from outside.
Identifying why people aren't contributing as expected is complex. Considering all areas which influence this success or failure may also lead you to examine your onboarding process. Are new hires learning the right things at the right time? Are they being exposed to the right processes, or are they provided with conflicting direction? Has your organization offered them any mentorship or coaching? Even the best new hire may not be as productive as they could be with a bad onboarding process. Again, Stokes points out in Elephants Before Unicorns, "Getting hired is just the beginning. I am invested in making sure that all the candidates we place succeed; that means providing them the support they need as they begin their new roles so we can help set them up to achieve their potential." Ensuring that each new hire has an adequate and engaging onboarding experience may save you and your team the challenge of multiple searches to fill a role successfully.