Job Doc
My job search was delayed after college – can I still make it? Elaine Varelas provides encouragement
There are many reasons why someone may not be ready to take on a professional career, whether it's due to personal or health reasons, or other life commitments. For the individual who has delayed their search after completing their education, networking and resume building are great places to start. Elaine Varelas provides encouragement and insight into how to begin your search.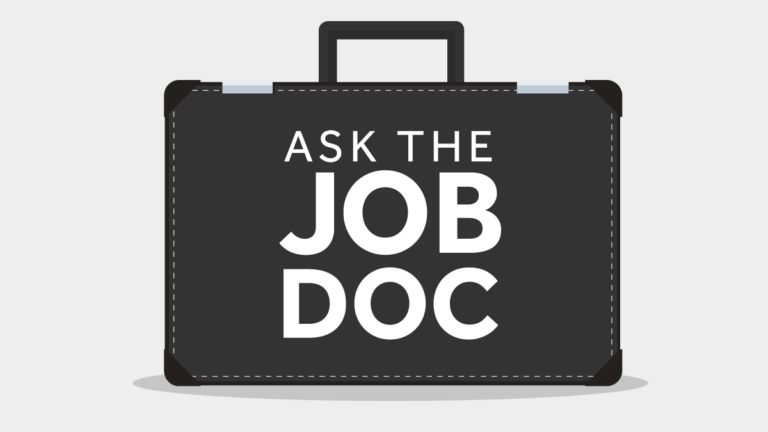 Q: For health reasons, I've only held low skill jobs since I graduated 5 years ago. I have a degree, but only retail and service jobs on my resume – not what I would consider professional. I am now healthy and want to break into my field of study but how do I begin? Will I be seen as an underachiever, or can I present my situation in a way that makes sense and will let someone see what I am now able to contribute?
A: Taking care of your health always needs to be your first priority. It is great that you can now take the steps to find the professional role to which you aspire. Don't minimize retail and service work. The lessons of these jobs – arriving on time, communicating, doing what is asked of you, working with the public, seeing tasks through to completion, and even staying committed to a job – are skills everyone needs to learn and to demonstrate to a hiring manager.
You will be best served by networking closely with people who know you, your experience, and your capabilities, and are willing to make personal introductions to hiring managers on your behalf. Consider going back to your college's faculty members, even though it was some time ago. You may find most faculty members are more than willing to make introductions to support their students. Alternatively, your college's career planning office may also be able to introduce you to alumni from your major who may have hiring opportunities as well.
On your resume, focus on the capabilities that you've demonstrated, including experience from college, whether you did any internships or volunteer work, or student activities that showed leadership. Show your service jobs in terms of responsibility and longevity – did you open, close, or "hold the key"? Did you have cash responsibility or need to train others employees? Any training or certifications you had would be great to include as well. Good hiring managers look for potential on a resume in addition to past experience.
You may be asked why you didn't start looking for a more professional position more quickly after graduation. Health issues are highly sensitive areas to talk about in job interviews and much of that information is illegal for organizations to inquire about. Don't go into great detail about your health situation if asked. You may mention something ambiguous at the interview – as you did in your question, something brief like "health issues which have been successfully resolved" – but this is not something you would put into an application or cover letter.
Now's the time to do it. I'm glad that your health situation has improved enough for you to begin this transition. You might feel like you are taking a step back, but taking an entry level job, or something that a new college grad would take, will get you on the right track. Devote yourself to this transition and you will find your success.