Job Doc
Is changing careers a leap of faith? Elaine Varelas offers a more measured approach
Sometimes we end up in roles where we didn't necessarily envision for ourselves, or we work hard to get somewhere that isn't what we expected. And then sometimes, what we want or need simply changes. Regardless of your level, Elaine Varelas recommends these measured steps to take toward changing your career.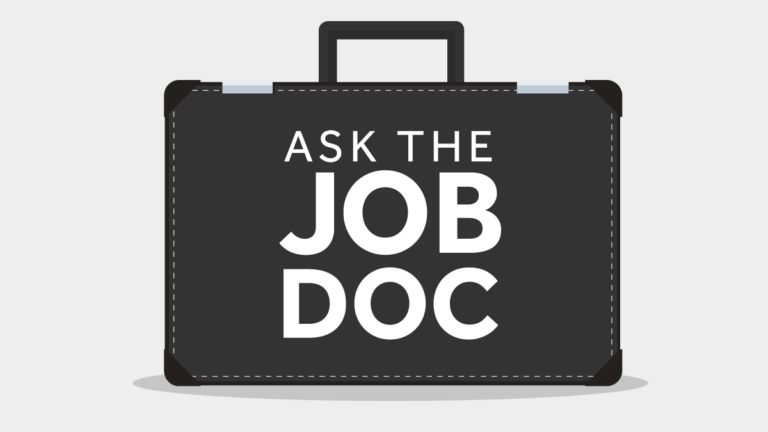 Q: I've been in the same job for several years now. I'm good at what I do, but I know I can't do this for the rest of my life. I want to try something new. How can I make a change? When I look at job postings, I know I can do the work, but how can I get hiring managers to take a chance on me when my background isn't a direct match? How can I leverage my skills and prior experience to make a change? Do I have to "level down" to make a career change?
A: Careers last a long time and we spend life times on the job. Good for you for trying to find a place you can feel enriched and challenged by the work you will do. People trying to change careers often try to change too much at one time. Look carefully at your current function (what you do) and industry (where you do it), and then identify the transferable skills (skills that can be used in any function or industry) you have and which industries would appreciate the experience you bring. Picture jumping off with both feet. You have power to leap into the unknown, but no balance. Consider one foot is your function and one foot is your industry. You want to be able to use the power of one of those feet to make changes, while the other remains planted to give you leverage and opportunity.
For example, if you are a marketing person working in financial services and have decided to leave that industry, identify the marketing skills you use every day. You write services content, user directions, and perhaps web copy and speeches. You may create and schedule events or design graphics. Think about how you can apply these skills to another kind of organization with this list of functional skills that look at similar, or ancillary industries that may appreciate your experience. Financial services has heavy customer interaction, is geared toward customer acquisition and retention, is a regulated industry, and has significant community interaction. The question to ask is, "What industry does that sound like?" Similar industries might be healthcare or government services. What else would you add? After you develop a list of a few different industries, you can start gathering title and function information as you network for new opportunities.
Using the help of your network, and with the skills you have identified, arrange informational meetings. After the "thank you"s and general conversation, your lead in comment should be, "I need your expertise. I have been successful marketing in financial services, and now I'd like to use my skill set in healthcare. Looking at this skillset, what titles and roles would you see me fitting into here? Would it be just marketing or are there other avenues that I could work in this industry?"
Alternatively, you love your industry and company but want a different role. Begin by identifying the transferable skills in the functional work you do that can transfer to a different role. Skills like being an effective people manager, training, communications, problem solving, analytic abilities, process mapping, for example.
Look around. Who has a job you'd like? Who uses the skills you have and works on projects of interest where you know you can contribute? Is there a way to volunteer for an assignment that needs extra hands? If you have a good relationship with your manager you might ask about being able to talk to the manager in that new area to see if you have skills that can be useful. If you are a solid performer, many companies will try to retain you and engage in helping you look at other roles. They may suggest you talk to Human Resources who can provide a much broader view of opportunities throughout the organization. If these opportunities aren't available, you might be asked to reconsider staying in your current role. This can give you the opportunity to continue to explore internally, to volunteer externally to expand your skill set, or to start an external search based on all you have learned about your transferable skills.