Job Doc
What tech skills should I put on my resume? Elaine Varelas offers guidance
Whether you're admin or a senior leader, certain tech skills will be an expected part of the job. At what skill level, however, might be a bit of a toss up depending on who you are and where you're sending your resume. You'll want to tailor how your skills are listed to suit your industry and role. Elaine Varelas offers a few suggestions on what to list and where to put it.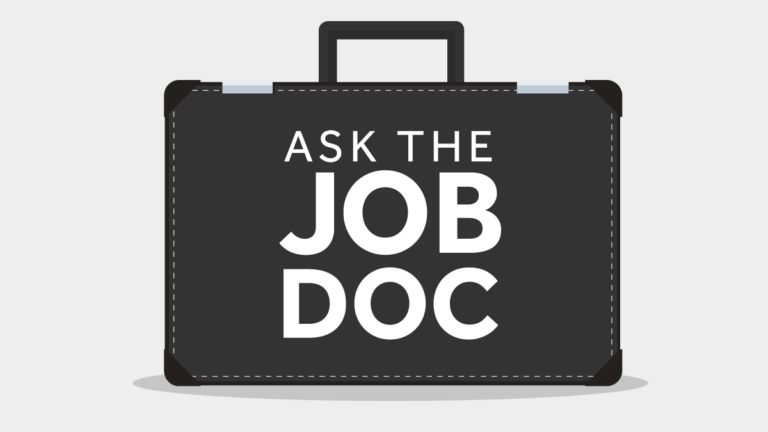 Q: What types of technical skills should I specify on my resume? Does including specific software skills make me look too old or inexperienced? Isn't is assumed that everyone has Microsoft Office experience? What about communications and conferencing skills like Zoom, Skype, GoToMeeting, or Google? Or collaboration tools like Slack? Where on my resume should I include specializations or certifications?
A: Highlighting your technical skills on a resume has more to do with the role you are seeking than your years of experience with the basics of technology. If you are a senior leader, including your Microsoft Office proficiency is really irrelevant. However, if you are a senior leader and you want to note that you're technologically proficient in a very general way, that could be valuable. If the work you do is tech dependent, you want to make sure to include the current tech skills that are expected for the role you are seeking, something along the lines of Tableau, SQL, Google Analytics, or specific project management software; skills where training, experience, and certification are expected and valued.
If you're an administrative, client services, or operations person, you will want to list Zoom, Skype, GoToMeeting, PowerPoint, Excel – programs that people may assume you are not only proficient at, but also potentially an expert. Be very candid in how you discuss your level of expertise. Depending on the role, you may find that you will be tested on your capability in these skills, much like the days of typing tests.
Speaking of typing tests, be careful if you do think you have dated technology capabilities. Recently we came across a document that talked about using WordPerfect. Clearly this was not a person who was going to be moving into a technology role or should even be talking about technology. You're correct that the expectation is that most people have Microsoft Office experience and capability. However, what people find is that's not always the case, or that the skill level does not meet the needs of the position. The most important thing is to make sure your capabilities are relevant and portrayed accurately.
If you are applying for a technical role, these technical skills should be listed at the top of the resume either summarized, or a detailed description based on what's relevant for your specific field. If you're a marketing person, there are specific marketing tools that you would want to list that are very specific in terms of showing your levels of expertise. You can also include a skills section on your resume and group your technology skills and certifications based on level of accomplishment, such expert, proficient, or in-process.
So again, make sure that you're an expert in things that really call for expertise. You don't want to be an expert at GoToMeeting, but you do want to be an expert at something that really takes significant skill to be able to do. Also, don't forget to include your tech skills on your LinkedIn profile, where you can include uploads of and/or links to your work that demonstrate your proficiency. Keep in mind that organizations like HubSpot and learning platforms like Coursera provide you with credentials that you can include on your LinkedIn profile.