Job Doc
Conducting Your Job Search During the COVID-19 Pandemic? Elaine Varelas Eases and Advises
The Coronavirus pandemic has effected everything, from our personal to our professional lives, leaving many without work and intimidating those who were already on the job hunt. Elaine Varelas from Keystone Partners addresses those fearful of a stall in the hiring process and advises candidates on what tactics they can adapt to and implement to stand out to companies.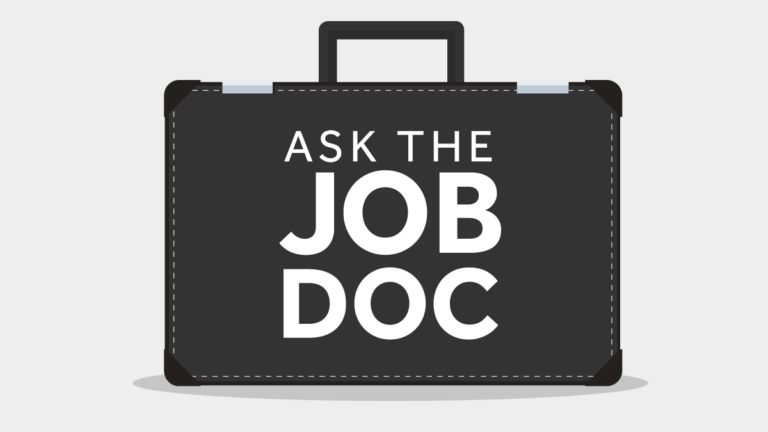 Q: Help! I don't know what to do anymore. I was looking for a new job, but how do I keep at it now as a job seeker during this pandemic? Are companies still hiring? How will I get a job or start working before there is a vaccine?
A: The pandemic is shaking the entire economy. Some companies are laying off people, and some companies continue to hire. Even more companies are doing both – continue to hire even while they prepare layoffs in other parts of their business. Your goal is to remain an active job seeker.
What we do know is that every aspect of the hiring process has switched to virtual. For job seekers to be successful, they need to successfully master every part of using technology to interview, whether it's with one person or with a full panel.
The technology skills you need to develop during this timeframe are part of the search. You may have plenty of skill finding jobs through technology, job sites, job listing aggregators, and other postings through your college or university, or an outplacement firm, and that's a good first start. Now you must ensure your resume can travel through applicant tracking systems, and that you understand the specialized format needs they have so that it does not get knocked out of the running in this technology-based process. Your networking contacts won't be able to carry it into the hiring manager's office.
You also need to be a skilled networker. Sending out emails to everyone you know saying you're looking for a job and asking for leads is not skilled networking. Networking contacts need individualized care and attention. Your goal through this time is to arrange private conversations via a technology tool that allows you to show your face, and hopefully the person you're meeting with, on the screen.
While you're doing this, you need to be professionally groomed and professionally attired so that everyone recognizes that this is a business meeting. The people you meet with need to understand how they can help you, so you need to be prepared. One way to prepare is to review their LinkedIn connections to see how they can support you. You need to come into the conversation ready with questions about who they know; you need ideas about the types of roles and companies of interest and even peoples' names.
You need an excellent presentation so that any networking contact can understand what it is you do for work. If you're in a complex technology role, you need to be able to clearly articulate the kind of work you are looking for and the kind of contacts you want.
Being articulate on screen can be very hard. Distractions are easy to come by. You need to pay attention to where you are looking so that you are making screen-to-screen eye contact, as well as minding the lighting and how you look on the screen, making sure that your comfort level and confidence is demonstrated.
Companies are still hiring in this time and are moving ahead in one-on-one and panel interviews by video, so getting comfortable on camera is a must. Practicing with your colleagues and friends and even roleplaying to ensure you are prepared and ready to answer questions on video is key. Maintaining that professional look cannot be overstated. Have notes prepared for questions and for answers, and feel free to refer to them in short bouts – not enough to be staring at the page or losing eye contact for long periods of time, but enough that you feel comfortable with the information.
Your questions become even more important as you will need to assess how they would carry out their onboarding process and how you would be trained. Ask questions to understand how the organization is managing their conversion to a remote workforce.
If you have had experience working remotely, highlight that in your conversations and cover letters to let hiring managers know you've done it before successfully, for more than a few days. You can give examples about projects or even volunteer work that you've led and coordinated virtually. People having experience who can showcase that they're self-managed, self-motivated, and knowledgeable about utilizing technology to do their work will be more successful in this environment.