Job Doc
Who do I follow up with when I've applied for a job online? Elaine Varelas weighs in
After applying for a job online, it can be a while before you hear back. While it may feel awkward following up, Elaine Varelas says waiting is the worst thing you can do and recommends doing your research.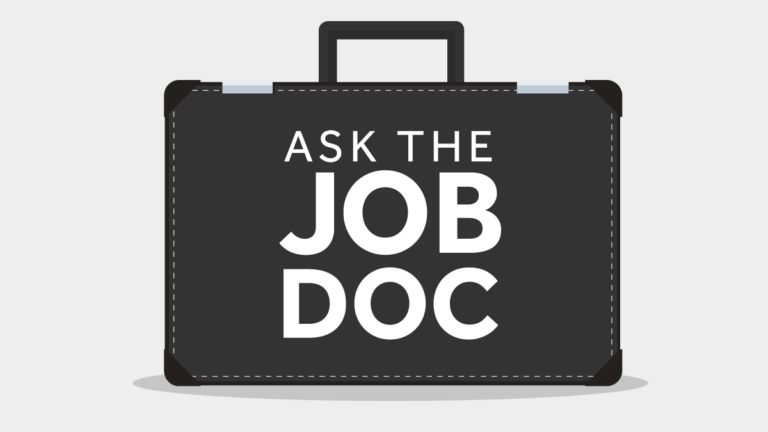 Q: If I applied for a role through a website and haven't heard back, should I really follow up on it? If so, who do I reach out to when the job description doesn't give a name? How long should I wait, and wouldn't my potential employer find this annoying?
A: When you say you applied through a website, you might mean through an applicant tracking system (ATS). If you believe that you are well-qualified for the job, you'll want to follow up immediately. Do your research, find out who this position reports to using LinkedIn or Glassdoor, or at least get a name in Human Resources, and then send personal emails. Though you may think your potential employer might find this annoying, most will welcome your ingenuity and assertiveness in identifying who they are and your ability to take those next steps for a role that you're very interested in and hopefully very qualified for.
As a job seeker, waiting is one of the least productive activities that you can do. Even while you're waiting, be in touch with the organization. If they've told you the timeline, you can continue to provide them with additional information, and perhaps references – things that will keep their understanding of your skillset top-of-mind as they continue to interview other candidates, particularly if you apply online, you'll want to make sure that your resume makes it through the ATS.
Speaking to a live manager is going to be more important than trying to speak to someone in Human Resources, who may have many jobs that they're trying to fill – whereas the manager has a specific need, and is most often more motivated to talk to a candidate who can find them.
This is good advice for any job seeker who applies for a job listed online. When you are able to connect live with anyone – whether they call you up for a screening interview or a more intense interview – your goal is to ensure that you keep that relationship alive. Connect on LinkedIn. Follow up with a meaningful thank you note, which, you can rest assured, will be sent to multiple people as they evaluate your candidacy.
Demonstrating your sincere continued interest coupled with a great skillset gets people jobs.