Lifestyle
Kids Meet the Walkman: 'What is This Thing?'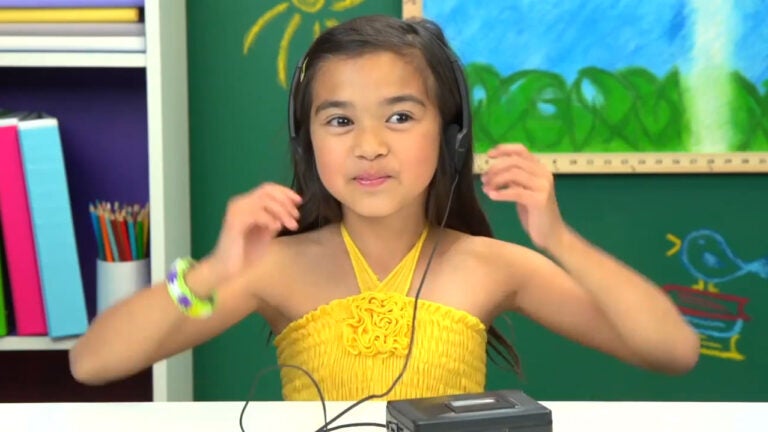 Little kids and technology — two peas in a pod, right? What about little kids and old technology? It's like watching tiny person's mind completely explode with many levels of "I DON'T UNDERSTAND!''
Childlike wonder opportunists The Fine Brothers released their latest video in their YouTube series "Kids React!,'' which pegged a panel of totally suspicious youngsters against a Sony Walkman.
"I don't know what it does,'' says Jayka, age 11, before she stabs at the buttons with her finger. It does nothing. She looks slightly amused.
"Do you know what that is used for?'' The Fine Brothers ask the kiddos.
A walkie-talkie, a boombox, an audio recorder — all archaic technology, so we have to give them some credit, but the correct answer goes to 8-year-old Samirah, who says, "It's a cassette player, right?''
When the Fine Brothers reveal that it's a music-playing device, the kids seem stumped. "You've got to be kidding me,'' says one little boy.
Then the Walkman's necessary accessories are introduced: a cassette tape and a pair of headphones. Both seem to baffle.
"You need headphones just to listen to music — do you know how messed up that is?''
Messed up indeed, Shannon, age 9.
The kids are pretty appalled by the sheer weight of the product, especially when users were expected to take it for a jog, as well as the pricetag, $200.
"That's not a lot, an iPad costs $700,'' one kid reasons, clearly having done his costs-per-use market research.
Overall it's the cutest thing on the internet that will simultaneously fill your heart with joy while also making you feel cripplingly old. Check it out above.
h/t Business Insider