Lifestyle
Boston-Based Vine Wunderkind Blows Us Away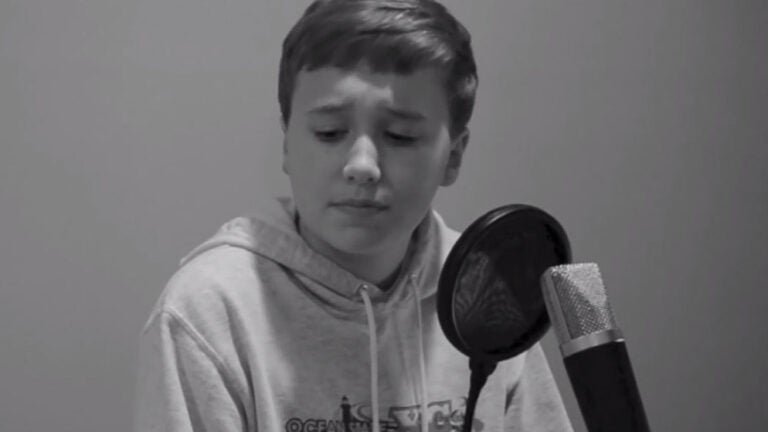 Thirteen-year-old Jeffrey Miller is making a name for himself six seconds at time. The Boston teen has more than 700,000 followers on video-sharing social network Vine, where he records teeny-tiny clips of pop song covers. Occasionally accompanied by piano or guitar, Miller belts out tunes by the likes of Sam Smith, Beyonce, and Bastille, and shows off some serious vocal range. He even dedicated a cover of John Lennon's "Imagine'' to "anyone affected by the marathon bombing'' on the day of the anniversary.
Plus, he's so darn cute.
The community of six-second covers on Vine has quite the cult following and we have our fair share of favorites (Ustheduo FTW), but Miller just skyrocketed to the top of our list. Here are some of our favorites:
[fragment number=0]
[fragment number=1]
[fragment number=2]
[fragment number=3]
[fragment number=4]
The only complaint we have is that Vine only gives us six seconds of this kid at a time — but fret not, Miller has a YouTube channel that looks promising enough. Here's his heart-wrenching cover of A Great Big World's "Say Something.''
Sorry, just got something in my eye.
[fragment number=5]
h/t Yahoo! Shine