Lifestyle
Can you say you're from Boston if you don't actually live in Boston?
It's more complicated than you think.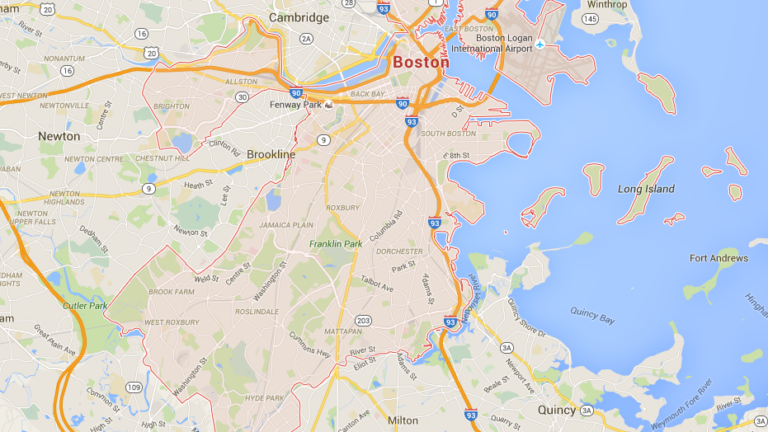 When Mikey Bergin and Jay Foster freaked out about a "baby whale,'' the world came to know them as the Boston Sea Monstah bros. But they live in Malden. When Chris Pine appeared on Jimmy Kimmel Live to talk about his new movie, The Finest Hours, he discussed faking a Boston accent, even though the film takes place in Chatham. Even Matt Damon and Ben Affleck, the men who helped make Boston into its own movie genre, hail from Cambridge.
So when can you safely say you're from Boston? It's a question that has been argued for years in Dorchester living rooms and Revere dive bars, and yesterday, it was posed on Reddit in the r/Boston subreddit by a user who goes by thespike323. Folks from Cambridge, Randolph, Watertown (and more) weighed in.
What's the furthest city/town from Boston [whose] residents you still think can say they're from Boston?
The definition that received the most upvotes — the closest thing to a consensus on Reddit — came from jestergoblin, a user from Cambridge. His answer says that it doesn't depend so much on where you live, but where you are when someone asks where you're from.
"In my experience, it depends on where you're asking the question,'' he writes. "Most people don't realize how small Boston actually is geographically (or they don't realize that Cambridge, Somerville and Brookline aren't actually part of Boston – they think they're boroughs like in NYC).''
With that in mind, he came up with the following geographic guidelines (in bold) for when you can actually say you're from Boston, and we added a few tweaks of our own.
"Inside [Route] 128 – you're from Boston if your address says Boston.''
If you live in any of the city's 23 official neighborhoods, including Allston, Brighton, Dorchester, Jamaica Plain, Mattapan, and Roxbury, you're from Boston under any circumstance.
"Outside 128, inside [Route] 495 – Boston and all communities touching Boston.''
That list is Brookline, Cambridge, Canton, Chelsea, Dedham, Everett, Milton, Needham, Newton, Quincy, Revere, Somerville, and Winthrop. Watertown gets excluded because of the Charles River, which seems debatable given how close they are to Allston and Brighton, so we're adding them to this group.
"Outside 495 – if you're inside 128, you're in Boston.''
Jestergoblin doesn't address towns like Burlington or Foxborough that are only partially inside 128, but in the interest of inclusivity, let's say any town that is at least partly inside 128 can call themselves Boston. In the interest of exclusivity, let's say the South border is 495, and the North border is the state line. Sorry, Providence and Portsmouth.
"Outside of New England – pretty much anything inside 495 is 'Boston.'''
Welcome to the party, Lowell, Framingham, and Haverhill!
"Far away from here (inside US) – if you're within an hour of the city, you're from Boston.''
Join the club, Worcester, Providence, and Salem! (And a bunch of other towns in Southern New Hampshire, for that matter.)
"Far away from here (outside of US) – if you live in New England, that's either NYC or Boston. We don't really have other cities and people don't know US states.''
Here, we would argue that people in Western Connecticut have some freedom of choice. If you're from Stamford, you're from New York. New Haven? Probably New York, but could go either way. Hartford? Well… it's a little under two hours to Boston, and a little under two and a half hours to NYC.
In the end, as long as you don't root for the Jets, we're happy to have you.