Lifestyle
Study says Massachusetts and New Hampshire don't accurately represent American voters
WalletHub looked at how each state compared to the national electorate on five key factors.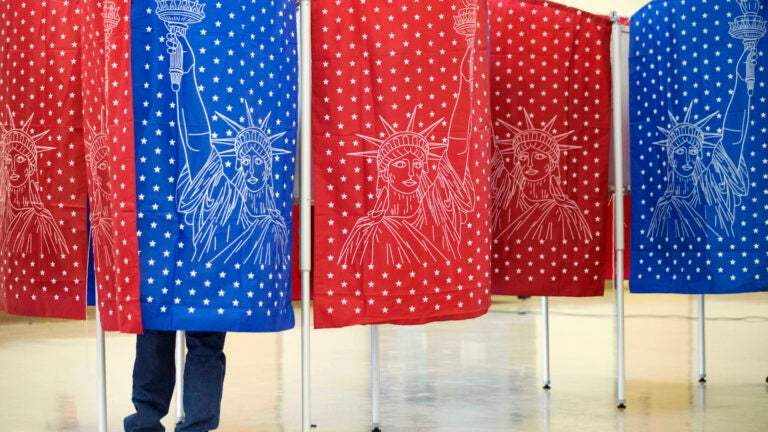 New Hampshire holds the coveted position as "first in the nation'' for presidential primaries, meaning it's the first state in the country to hold a primary to decide who should represent each party in the presidential race (and only Iowa holds caucuses before that). But how well do New Hampshire residents represent the national electorate?
Not too well, apparently. New Hampshire ranks 44 out of all 50 states in a recent WalletHub study that looked at how closely each state resembles the country's electorate overall.
Massachusetts, which holds its primary on Super Tuesday, March 1, fared even worse, ranking at number 46, the fifth lowest spot.
WalletHub first compared how Iowa and New Hampshire — where the first caucuses and primary are held, respectively, and what are considered very white, rural states — relate to the U.S. in general, and then expanded on the study to see how each of the 50 states compares. By looking at five key categories (sociodemographics, economy, education, religion, and public opinion) consisting of a total of 31 different metrics (everything from household family relationships to average workday length), WalletHub was able to rank each state on how well it represents the country's makeup as a whole.
With an overall representation index of 79.67 percent, Massachusetts topped the bottom five states, followed by Alabama (47), West Virginia (48), Mississippi (49), and Vermont (50). Illinois, on the other hand, ranked as the state that best represents the country.
Broken down by each category, Massachusetts showed drastically different percentages for how well it relates to the rest of the United States. In terms of sociodemographics, Massachusetts got a 91.87 percent representative rating, but for religion, Massachusetts received an index of only 53.4 percent in comparison to the rest of the country. The state was rated 89.23 percent for economy, 89.29 percent for education, and 74.55 percent for public opinion.
Daniel Carpenter, a Freed professor of government at Harvard University, said in an email that the thing is, these factors don't count for how a state represents the nation unless those in the state actually vote.
"I'm surprised that WalletHub didn't look at turnout,'' he said.
Carpenter also noted that in terms of the primaries, it could be more accurate to look not at how a state's population represents the nation overall, but how a state's Republicans compare to Republicans nationally, and Democrats to Democrats, to help inform which candidates a state's voters will choose in the primaries to represent their party.
Still, Carpenter appreciated the overall premise of the study, and said that it could speak to broader, regional factors, such as regional representation.
"If the rankings are to be believed, New England states and the Deep South states are the least representative,'' he said. "So I don't think it's just about Massachusetts and New Hampshire, but certain kinds of states, especially small states and less industrialized states, being less representative, according to WalletHub's ranking.''
Massachusetts also ranked on three of the study's sub-lists. It was one of the five states with the percentage of health insurance-covered residents that differs most from the overall U.S. reference value, one of the five states whose amount of education attainment differs most from the U.S. reference value, and one of the five states whose views about same-sex marriage among adults are furthest from the U.S. reference value.