Lifestyle
This Mass. service dog stayed at the Fairmont Copley Plaza, ate Wahlburgers as part of 'best day ever'
George helps Bella, a Woburn resident, manage her rare disease.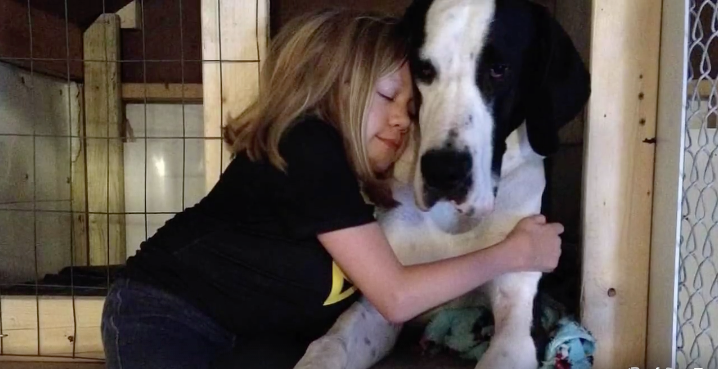 Bella Burton's best friend is more than just a pal to hang around with: George, her service dog, helped the 11-year-old get back on her feet after she was diagnosed with a rare progressive disorder. So the Great Dane was awarded with his own "best day ever'' by BarkPost, a subsite of the dog-treat subscription company BarkBox.
To reward George for all his hard work as a service dog, BarkPost gave him a Boston-tailored version of their video series "Dog's Best Day.'' George and Bella romped around the city, feasted on Wahlburgers—"George does not get to have people food because he's a service dog,'' Bella says in the video, "but today is a special occasion because it's his best day ever.''—went sledding at Blue Hills Ski Area, and tried all the dog treats his great dane stomach could handle at Polka Dog.
[fragment number=0]
Bella, who is from Woburn, was diagnosed with Morquio Syndrome when she was 2 years old. It's a rare progressive disorder that affects her mobility, and before George, Bella used crutches or a wheelchair to get around. The two first met when Bella and her family volunteered at Service Dog Project in Ipswich. Their bond was instant.
"I could tell he needed me, and I needed him,'' Bella says in a video for BarkPost. "The first time I walked with George it was amazing.''
George and Bella ended their best day with a sleepover at the Fairmont Copley Plaza, where they were welcomed with a suite stocked full of dog toys and special George-sized bed.
"George is joyful and he's always happy and he's always there to cheer you up,'' Bella says. "He's my best friend.''