Lifestyle
Where to take a date in Coolidge Corner
From food and drinks to entertainment.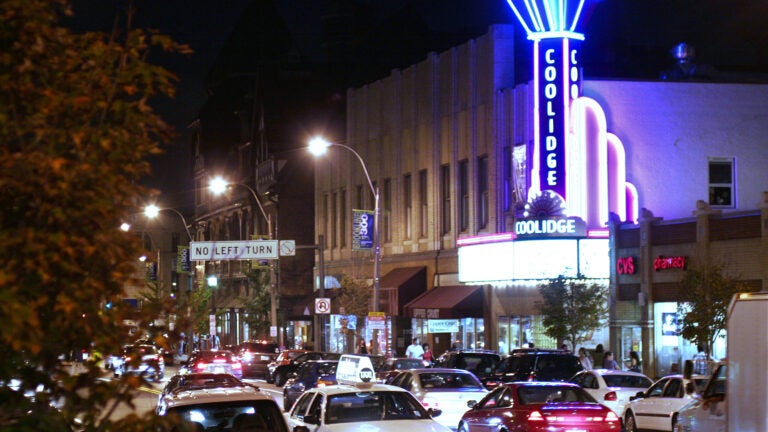 Date ideas for Coolidge Corner in Brookline.
First, graze and chat at Brookline Booksmith
If your date begins during the day, head for Brookline Booksmith. Their aisles are endlessly wanderable, and their staff's color-coded recommendations will be sure to provide conversational ammo. Their "Giftsmith," a room in the store full of cooking utensils and other knick-knacks, is also highly strollable.
Alternative option: But sure, if you still have doubts, there are other places to graze in retail. KaBloom has flowers (the obvious date ally) and Boston General Store has a great comprehensive inventory of handmade, high quality gifts.
Then grab a drink at The Regal Beagle
The Regal Beagle is a dimly-lit pub that provides creative cocktails in a welcoming environment. Belly up to the bar in the back and try the "Lumberjack" ($10), a brandy and simple syrup concoction.
Alternative option: For a slightly more upmarket scene—or if you're more in the mood for tapas and wine—try Barcelona Brookline.
Stop for pizza at Otto and bring it to the movies at Coolidge Corner Theatre
The iconic Coolidge Corner Theatre has small theaters (some of the tiniest ones have recliners), and offers a diverse array of throwback films, midnight movies, and new releases. The Coolidge also serves beer and wine in-house (win) and allows you to bring your own food into the theater (double win). This brings us to Otto Pizza, which is where you should grab slices to go beforehand. Otto sports pies with creative combinations, and their tortellini pie ($10 for a 12-inch pie) is a favorite.
Top off your night with J.P. Licks
You're going to want to discuss the movie you just saw, but luckily, your next destination is across the street. A local favorite that began in Jamaica Plain and offers a sundae that comes in a tiny Red Sox hat, J.P. Licks is how you should end your night.