Lifestyle
5 spring cleaning tips for digging your way out of a Boston winter
From closet cleanses to composting classes.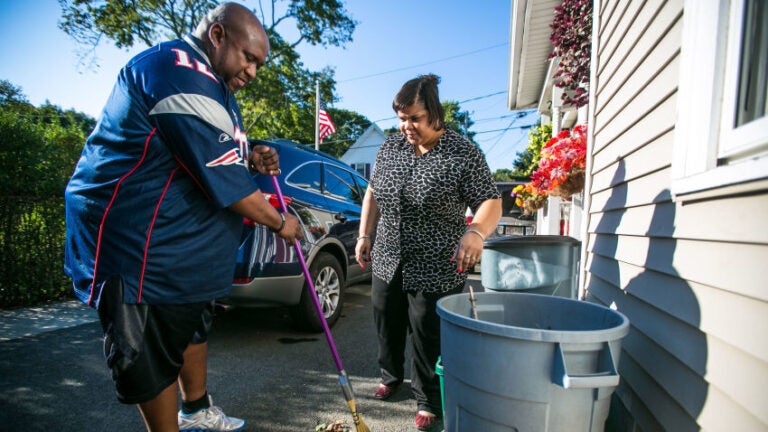 While winter 2016 doesn't hold a candle to the disaster that was winter 2015, a few months worth of hibernation can do a number on closets, kitchens, bedrooms, and common areas.
If you're looking for some strategies for a seasonal purge this month in Boston, here are some ways the city can help you with your spring cleaning:
Donate your clothing
As you pack away your winter gear and pull out warm-weather clothing from seasons of yore, consider discarding old items in ways other than just going for the trash. If you're feeling philanthropic, you might consider donating old gear to a place like Goodwill, of which there are eight locations in the Greater Boston area. Charities such as the American Red Cross, Big Brother Big Sister Foundation, and local shelters like Rosie's Place also accept clothing donations.
If you'd rather kick off the spring with a little extra spending money for yourself, there are consignment shops all around Boston that will offer money or store credit in exchange for your clothes. Buffalo Exchange has two locations in the Greater Boston area, and Second Time Around on Newbury Street and Garment District in Cambridge both buy used clothing, as well. If you need someone to clear your closet for you, services like Creative Consignor in Allston will come to you for what they call a "closet cleanse," picking out the items that they would be willing to purchase.
Know what to throw out
Just because you want to get it out of your house doesn't mean it belongs on the curb. Be aware of Boston's trash pickup rules before you dump it. Along with your standard trash and recycling bins, Boston will also take mattresses, furniture, carpets, appliances, and more. Trash pickup will only accept things like televisions and air conditioners a certain amount of times per year, and other items will not be picked up at all.
Learn how to compost
Composting is an environmentally supportive way to get rid of your kitchen waste without just dumping it right in the trash. Those banana peels and watermelon rinds can go toward creating new soil, rather than weighing down the load for waste management. The city of Boston not only sells composting bins, but has enacted a community composting effort called Project Oscar (named after everyone's favorite Sesame Street grouch) that allows people to unload their own compost into a communal pile. There are currently locations in six different Boston neighborhoods.
Want to compost yourself, but don't know how? The city also offers composting workshops. And if you're not really interested in doing the composting yourself but want to contribute, local services like Bootstrap Compost will gladly take your table scraps.
Leave it to the professionals
Everybody wants a cleaner living space, but sometimes life just doesn't provide the time. If you find yourself needing a little help, there are plenty of professionals who can relieve the burden.
Groupon constantly lists house cleaning deals that will give your house a good scrub without breaking the bank. For a more comprehensive listing, Angie's List provides more than 100 local housekeeping services.
If your hamper is starting to overflow, you might consider laundry and dry cleaning pickup services like Lazybones, Zoots, or the Washio app.
Plant something
The spring is as good a time as any to discover your green thumb. Not only can some indoor plants improve air quality, but gardening in general can reduce cortisol levels and lead to better overall health.
If you find yourself with a clean living space and want to go the extra mile, creating a garden or a collection of potted plants can yield fresh veggies all summer long.
The Massachusetts Horticultural Society provides classes and resources for first-time gardeners, as does Harvard's Arnold Arboretum. Local businesses like Mahoney's, Russell's, and Boston Gardener all offer supplies and information for starting your garden from scratch.