Lifestyle
The most expensive Etsy items being sold by Mass. vendors
One local user is selling an item for $105,000.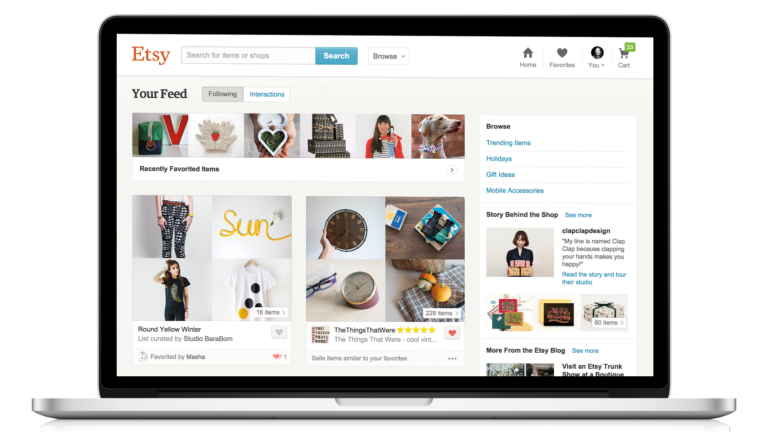 Etsy, the online store for independent artists, designers, and collectors that specializes in rustic handmade goods and antiques, gives its users autonomy over their prices. Which is, in part, the beauty of the site–shop owners can put anything on sale (assuming it doesn't violate the site's policies) and set it at the price they consider fair and necessary.
That autonomy leads to some pricey items, and Etsy's Massachusetts vendors are no exception.
Artists and collectors across the state are selling their items for thousands of dollars, with the most expensive item at press time running for $105,000.
Here are the top ten most expensive Etsy items currently for sale from local shop owners:
"500 Rustic Cast Iron Industrial Table Legs" by Christian Drake
Price: $105,000
Lund is an iron worker with a workshop in Wilbraham, Massachusetts. His cast iron table legs are $210 apiece, which is why the set of 500 is pricey. Lund says that he often sells single sets of legs to customers, who use them to build their own tables, but that larger corporations made requests for bulk shipments of the item. The price of Lund's Etsy listing, he says, is wholesale, and "about half" of the retail cost of a similar item.
"Original Image: Cecil (100% charity)" by David Wentworth
Price: $50,000
Wentworth has selfless intentions for the sketch: all proceeds will be donated to the International Anti-Poaching Foundation. He's putting it up for $50,000, the exact sum that American dentist Walter Palmer paid poachers to assist him in killing Cecil back in July of 2015. Normally, Wentworth's art runs for $50 or less.
"Princess Diana Bear – Mint Condition – Extremely Rare Original – 1st Edition in year of creation – Beanie Baby" by Brian Sawyer
Price: $45,000
Only 100 Princess Diana TY Beanie Babies were made back in the '90s, and since then, folks have been snatching them up and reselling them for a profit. Brian Sawyer's price tag is fairly standard, compared to the overall market value of this item; while some other Princess Di bears run for as low as a few hundred dollars on Etsy, another is set at $250,000.
Exceptional 2.37ct Edwardian Diamond Solitaire Engagement Ring in Platinum by Beacon Hill Jewelers
Price: $28,995
Beacon Hill Jewelers are in the business of high-quality vintage baubles. That's why five of the top 10 most expensive items for sale by Massachusetts Etsy vendors come from their shop. This item, a vintage Edwardian ring, has a certified appraisal of $35,780, so the almost-$29,000 price tag is a steal.
The jeweler is selling four other highly-appraised vintage rings:
Art Deco 1.71ct EGL Diamond & Sapphire Ring in Platinum, $19,995. (#6 most expensive, tied)
Hand Engraved 2.04ct EGL Certified Diamond Ring in Platinum, $19,995. (#6 most expensive, tied)
Enchanting Edwardian 3.12ct Diamond & Sapphire Engagement Ring, $18,995. (#8 most expensive)
2.45ct EGL Certified Diamond & Sapphire Ring Platinum, $17,995. (#9 most expensive)
"Custom original artist made solid bronze desk table" by Eric
Price: $24,000
Sturdier than Ikea. According to shop owner Eric, who did not offer his last name, most of the items on this Etsy are handmade in his studio, save the ones that are marked as antiques. The price, he says, is dictated by a combination of factors, including creative and material costs, labor, market standards, and commission percentages. Eric, who has been a furniture maker for 35 years, says that his take-home profit is far below the $24,000 mark.
Wrought Iron Tree Bed Custom Made Queen by Christian Lund
Price: $17,000
This "desirable artisan bed frame" is a product of Lund's antique shop and was crafted by another ironworker. In the 1980's, the 2,000 pound frame was custom made specifically for the creator of the Teenage Mutant Ninja Turtles.
"[The artists] made this, like, in 1989," Lund said. "And he said to me, 'Today if you made that, you couldn't make it for less than 35,000.' So I put it up for a little less than half."