Lifestyle
'Can Boston ever be fun?' asks New York Magazine
It's an all-too-common question about the city.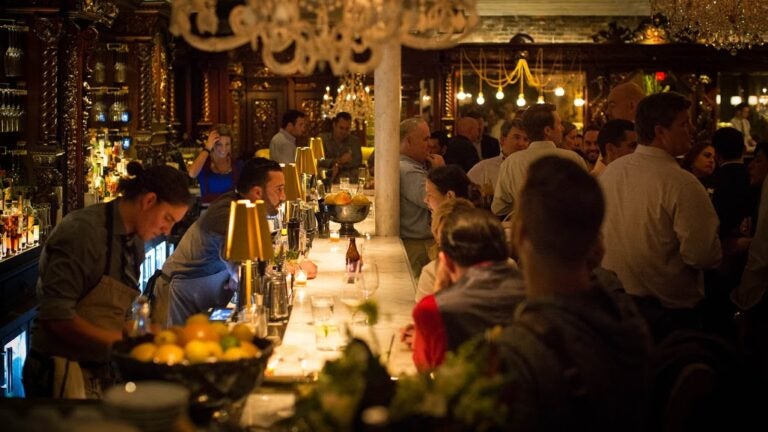 Is Boston fun? It's a question that has plagued both those who live here and those on the outside looking in for quite some time. It is also the premise of a New York Magazine article published on Tuesday entitled, "Can Boston Ever Be Fun?"
"Boston has a long history of being not much fun, dating back to the time of the Puritans. Nearly 400 years later, the bars and trains still close early; getting a liquor license is a nightmare; and if you want to sit outside of a restaurant, you can't simply order drinks — you have to order food, too."
Skeptics may expect the article to completely trash Boston's outdated and strict laws regarding alcohol, transportation, and dancing. But the piece also provides ways in which some locals are looking to avoid them.
"Bostonians are now figuring out how to weasel their way around antiquated nightlife rules," author Nick Lehr wrote. "Playing a cat-and-mouse game with the cops, with after-hours spots popping up, folding, then re–popping up."
As far as legal fun, New York Magazine points to Boston's dance parties, burgeoning hip-hop scene, and the "Sambuca Bill" that allows sipping cordial cocktails without a liquor license as ways that Boston is breaking out of its old skin. For some less-than-legal characteristics of Boston's nightlife, Lehr points to things such as DIY concerts and a poker warehouse in Boston.
So, is Boston a good time? Depending on who you ask, the answer to the article's principal question may vary.
If you're looking for a good time in Boston, here are some resources:
Boston Uncommon: Our picks for the best under-the-radar food, nightlife and entertainment spots
9 Boston singles bars where you can actually meet someone
6 Spring restaurant openings local chefs are most looking forward to
The most popular music venues in Boston
4 places to drink outside in Boston as the weather warms up
6 Boston date ideas for this spring