Lifestyle
9 stroller-friendly parks to explore this spring and summer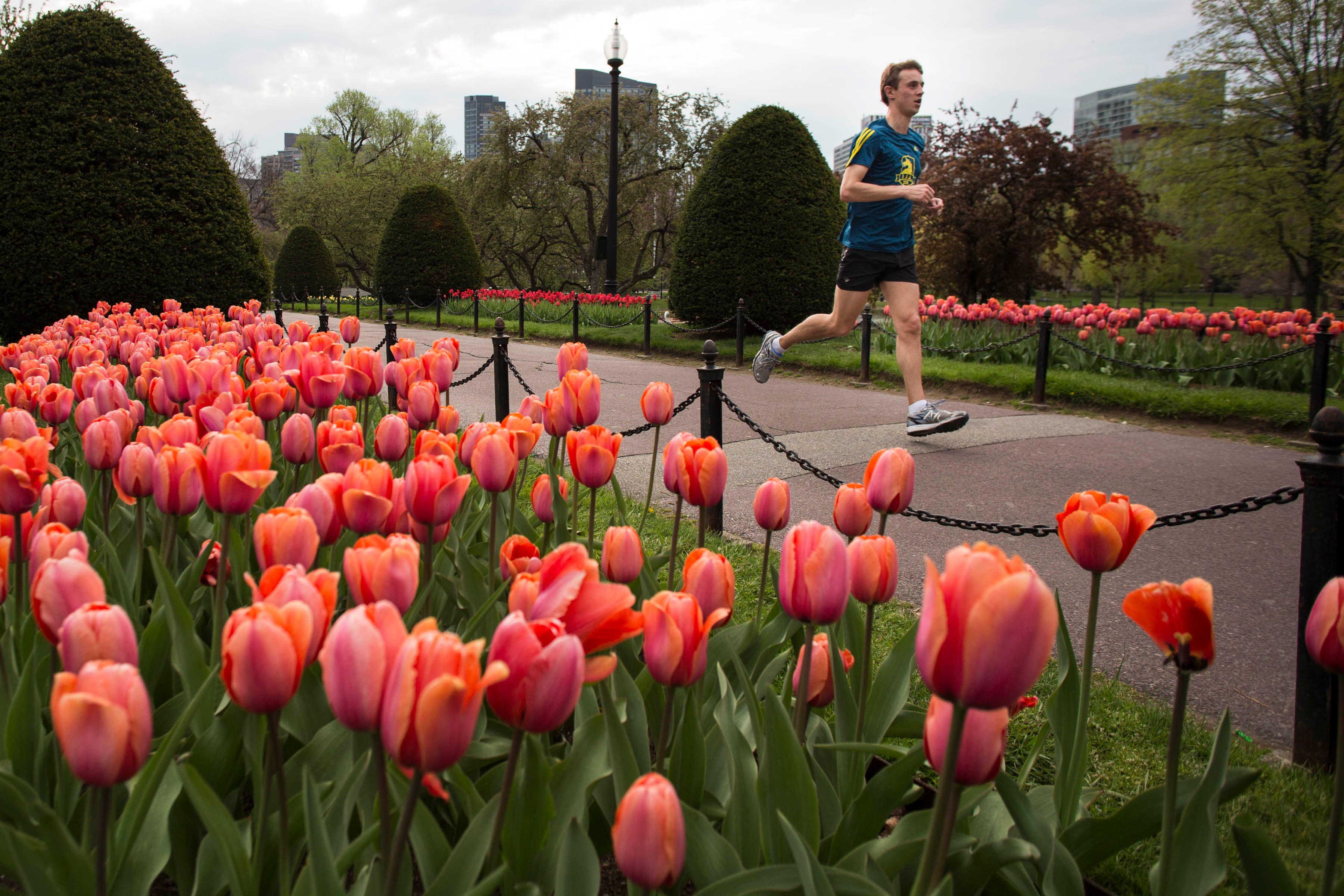 Boston may have had a mild-ish winter, but that doesn't make the smell of spring grass any less sweet. Savvy New Englanders know how important it is to cherish the next six months of outdoor time. But for parents of young children, it's never as easy as lacing up your sneakers and heading out the door.
If you want to go to a park with the whole family, make sure that your stroller can handle the terrain. Here, we found nine stroller-friendly parks in the Greater Boston area, perfect for a day out with the kids.
For newbies, it's difficult to imagine that this 1.5-mile interconnected park system used to be a gloomy area under an elevated highway. The stunning transformation is now one of Boston's most family-friendly parks. It's also one of just a handful of organically maintained parks in the country, and the only one in Boston. In addition to paved pathways, the Greenway offers free WiFi, numerous food truck options, seven water features, and a custom carousel.
About 10 minutes from the Alewife stop on the Red Line, this park offers a paved 2.25-mile perimeter road around the reservoir for walking or running. Don't be surprised if you see a lot of strollers on this trail: There's an organized kids' walk every Friday.
Sure, we all know that Boston Common, founded in 1634, is America's oldest park. But did you know it was once a cow pasture? Pathways were put down in the 19th century, and now, with a year-round cafe and a carousel, the 48-acre park is perfect for families. 
Strollers have replaced the horses on the century-old cart paths at World's End Reservation. You can plan a relaxing picnic, or head up to the top of Planter's Hill for a panoramic view of Boston Harbor. Like many of the other parks on this list, this one's a gem come fall, too.
The Public Garden is first public botanical garden in America, and a favorite of locals and tourists alike, featuring meandering paved pathways, water features, the famous Swan Boats, and more. In the spring, 26,000 blooming tulips turn the park into a kaleidoscope of color.
This working farm has been maintained by the Appleton family for generations. While there isn't much paved road, 90 percent of the terrain is mostly flat, so exploring with a stroller is no problem. It can even make for a fun "off-road" experience for the kids.
7. Prospect Hill Park, Waltham
Once an abandoned ski resort, this park offers more than 250 acres of undeveloped land to explore, with both paved and non-paved trails for walking or running. There are lots of tables and grills for holding your own cookout. Whatever you do, be sure to take a walk to the top of the hill for amazing skyline views.
The oldest public arboretum in North America is open from sunrise to sunset all year long. The trees, shrubs, and woody vines are said to be one the most comprehensive "living collections" in the world. All paved roads on the 281-acre landscape are accessible to strollers, too.
Arguably Boston's most popular running park, The Esplanade is home to three playgrounds for children, the Hatch Shell for concerts, boats and kayak rentals, sports fields, and more. It's also perfect for strollers, with 17-miles of paved or smooth pathways stretching across four (!) towns.