Lifestyle
8 spas offering specials for Mother's Day
Make up for all the stress you've caused over the years.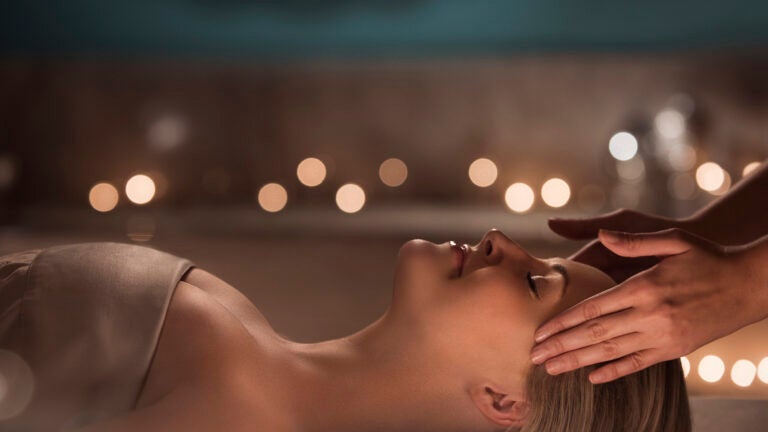 Spending time with the mom in your life is arguably the greatest gift you can give on Mother's Day. But you also don't want to show up empty handed. Here, we found eight spas offering specials this month. Not sure what treatment she would want? You can't go wrong with a gift card — as we know, mom often knows best.
This luxury spa is offering a treatment called "Mother's Indulgence" (80 min; starts at $200) throughout the month of May. It includes a massage, facial, and heated towel wrap.
776 Boylston Street, Boston, 617-535-8820
This Brookline spa is offering three packages aimed at celebrating mom, ranging in price from $100 to $195. Try the "Mother's Day of Glory," which includes a facial combined with a classic manicure and pedicure ($150).
1038 Beacon St, Brookline, 617-730-5530
The "Queen Package" (90 min; $155) — available weekdays throughout the month of May — includes a 60-minute aromatherapy massage combined with a 30-minute salt glow body scrub. Or, surprise a mom-to-be with a $50 discount on prenatal massage sessions.
437 Boylston St, 2nd Floor, Boston, 617-266-0308
Join mom for a day of pampering at this Kenmore Square spa, where you can get an Aveda facial and massage for two for $380.
485 Commonwealth Ave, Boston, 617-651-0044
Surprise mom with a facial, wash, and style ($125) at Ardan Medspa and Salon, which is just a short walk from the Wellesley Square station.
72 Central St, Wellesley, 781-235-7788
For expecting-moms, this Newbury Street spot is offering 60-minute ($135) and 90-minute ($185) massages designed to ease backaches and reduce edema for expecting moms.
278 Newbury St, Boston, 617-262-2220
At Exhale Spa, you can pick two services (a Fusion Massage, True Facial, Glow Body Scrub, or a 5 class card) for $200 through May 31.
Three Battery Wharf, Boston, 617-603-3100; 28 Arlington St, Boston, 617-532-7000
With locations in Boston, Lexington, and Wellesley, Bella Santé is offering discounted double restorative manicures ($50) and pedicures (starting at $75). Complimentary brow shaping with an 80-minute facial is also available.
38 Newbury St, Boston, 617-424-9930; 76 Bedford St, Lexington, 617-424-9930; 190 Linden St, Wellesley, 617-424-9930