Lifestyle
How Dan Koh, Mayor Walsh's Chief of Staff, stays on top of work and life
We talked to Koh about his morning routine, favorite app, and the need for de-stressing on weekends.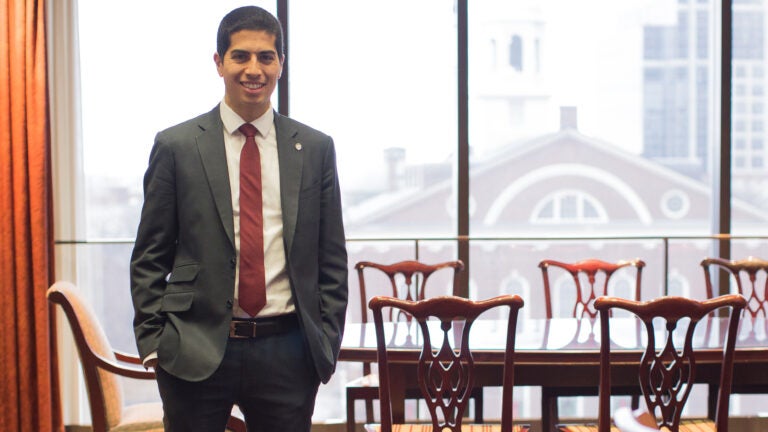 Dan Koh is Boston Mayor Marty Walsh's chief of staff, and his days are undeniably hectic—he manages City Hall's senior staff, and he's there to keep Walsh updated on happenings and news with multiple check-ins throughout the day. He's also tasked with pushing back on the Mayor when necessary. Koh talked to us about how he copes with his busy schedule while still setting aside time for himself.
Dan gets up early and catches up on media, then fits in a workout
"I usually get up around 6 or 6:15 and try to review all the news and check on things from the night before. The Mayor and I have a standing call at 6:45 a.m. in which we review the news of the day and what we have to do internally. After that, on an ideal day, I get down to the gym and I'm there for 45 minutes or an hour, usually running.
He eats the same breakfast every morning, and uses Mondays to set the tone for the week ahead
"For breakfast I have egg whites and Diet Coke every morning, that's my thing. Then I get to work—I live about a mile from City Hall—and at 8:30 I have a meeting with the senior staff. Typically what we try to do on Mondays is start with, 'What's our plan for the week?' That's always our first question.
A list-making app is vital to keeping Dan on top of things
"Wunderlist, it's an absolute lifesaver. I take great pride in the fact that I've gotten other people in the administration to use it. It's a very simple list-making app—I used to do it all by hand but my handwriting isn't great, so I couldn't read what I wrote. I also have ADHD, so knowing that things are written down is very important. This is an app that I'm obsessed with, and it's in the cloud so I can access it from my desktop or phone."
Dan has three main productivity rules—one of which is that meetings should last no longer than 20 minutes
"I have three things. One, my mom used to always tell me that if you're thinking about something, write it down immediately so you don't have to worry about forgetting it. I've taken that to heart and it's true.
"Two, I try to go into every meeting thinking that this meeting should last 20 minutes. Maybe this is given my ADHD, but I think anything longer than 20 minutes, you just wander into [different] conversations. It doesn't always work, but if you try for 20 minutes and it goes to 30, that's OK.
"And three, I try to eliminate as many repetitive decisions as possible. I mentioned my breakfast, and I have the same salad for lunch every day. If it's good, I don't really mess with it. I have no idea how effective it is but I'm a guy who likes his routine."
Dan is big proponent of de-stressing on weekends, and of reaching "inbox zero" every day
"I'm a big runner. My fiancée and I run a lot on the weekends; It's helpful to clear my head and I get to listen to podcasts. Some people believe that in order to succeed you need to focus on your job 100 percent of the time, but I don't think that's right. You need to create some headspace for yourself.
"As another daily routine thing, I try to get to inbox zero every day. One of the things I started doing about six months ago that's helpful is that every Sunday I clear out my personal email, because when you have your work email, that's a big focus through the week, and personal ones fall by the wayside."
Dan's biggest rule for maintaining a healthy work/life balance: have friends who offer fresh perspectives
"One thing that's been helpful is to have a loved one or best friend in a completely different industry. Plus, they can help give you another perspective. The vast majority of citizens want a city that functions well—they're not focused on a single issue—and that perspective is really helpful for me."
This interview has been edited and condensed.