Lifestyle
Boston is turning City Hall Plaza into a beer garden tonight
Swing by for an after-work drink Wednesday.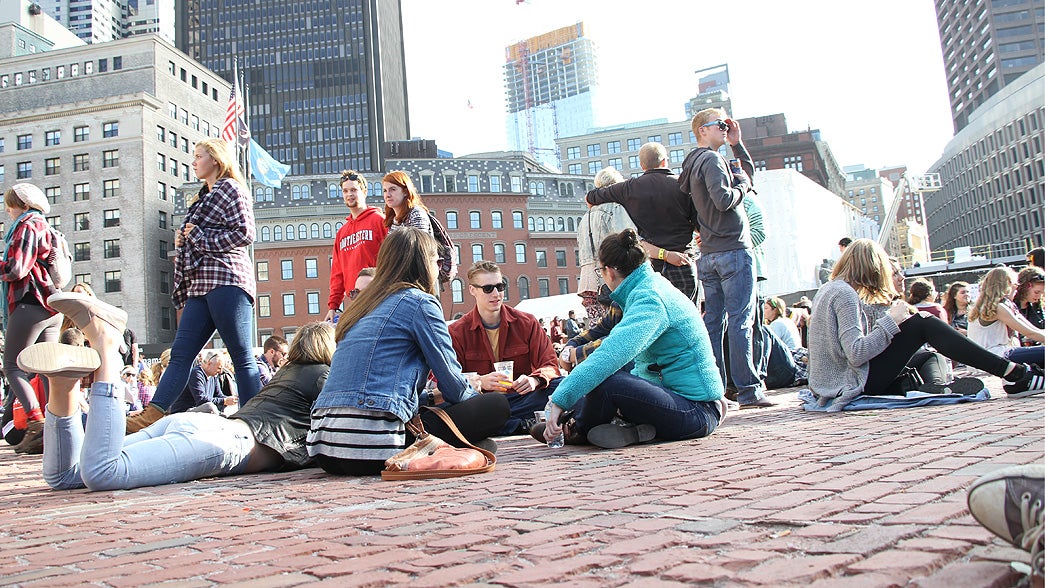 If you're looking for somewhere to get an after-work drink, you'll have a new spot to try Wednesday thanks to Mayor Marty Walsh.
Walsh will host a Beer Garden on the Bricks event at City Hall Plaza on Wednesday, June 15 as a summer season kick-off. The Beer Garden will be part of a larger plan to revitalize City Hall Plaza through creative, programmed events, according to the city.
From 5 to 8 p.m., swing by City Hall Plaza for food, drinks, and games. The event is free to public for those 21 and over, with food and drinks available for purchase.
Walsh is hosting the event along with his Civic Engagement Cabinet, SPARK Boston, Boston Main Streets, and the Boston Main Streets Foundation that supports the Main Streets organizations.
WanderLush cocktail catering will provide the bar set up for the beer hall, which will feature a selection of Massachusetts craft beers, like Slumbrew and Aeronaut, along with other beer and wine options. For food, attendees can snack on fare from Roxy's Grilled Cheese and Chinatown's Double Chin restaurant, according to a spokesperson from the Mayor's office.
Earlier this year, Walsh announced a plan to renovate City Hall Plaza with energy-efficient lighting that will be able to project different colors onto City Hall for use during events or memorials. And last year, the Plaza got an astro-turf and adirondack chair makeover for the summer to make it a more enticing hangout.
Ice skating, an urban beach, and maybe even a ferris wheel could adorn the Plaza next as part of a three-year contract with the owners of the TD Garden to reimagine the brick-covered area, the city announced earlier this year.
Updated 6/13/16 1:23 p.m.: This post has been updated with more information about the food and drink options.