Lifestyle
The Duck Boats are back, and they're giving away free rides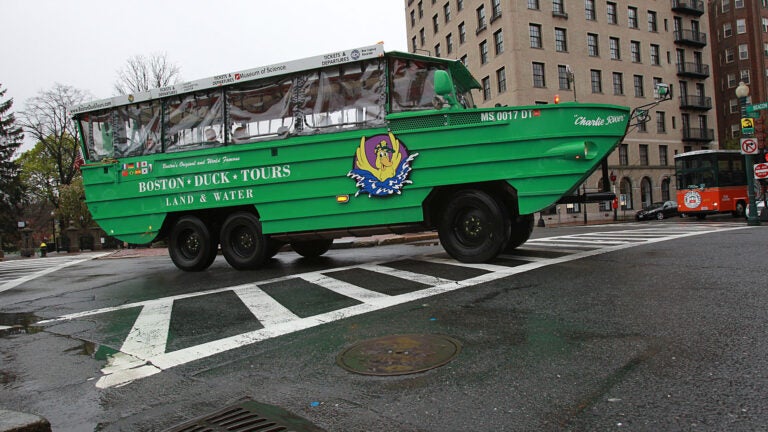 There might still be snow banks on the sides of the roads, but here's one sure sign that spring is returning to Boston: The Duck Boats are back.
On Tuesday, Boston Duck Tours will kick off their 23rd season for guests following their winter hiatus. Of course, they also briefly got back in action for the New England Patriots' victory parade on Feb. 7 following the Pats' Super Bowl 51 win over the Atlanta Falcons.
To celebrate their return, the Boston Duck Tours company is inviting Boston residents to enjoy free rides on the 9 a.m., 9:30 a.m., and 10 a.m. departures from the Museum of Science and Prudential Center locations from Tuesday, March 21 through Friday, March 24. Ticket booths open at 8:30 a.m. and only sell day-of passes. You must bring a valid ID—such as a driver's license, state ID, or passport—that proves city residency. 
The third location, at the New England Aquarium, will open Saturday, April 1 for its first tour.