Lifestyle
He got on the wrong boat to Provincetown, so Jack Connors bought him a plane ticket
"I don't know why it took me this long to realize 400 kids aren't going to P-town,'' Cheung said.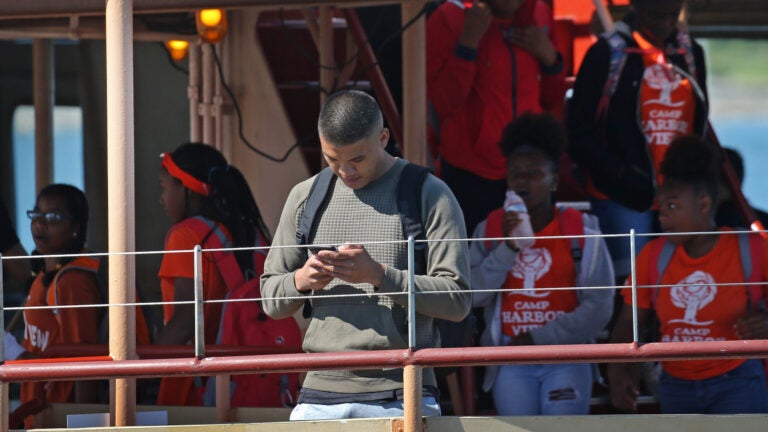 Alex Cheung, a 33-year-old South Boston resident, was looking forward to meeting friends in Provincetown for a day trip Thursday — so he hopped on a large ferry in the Seaport called the "Provincetown II.''
But it wasn't going to P-town. Cheung had accidentally boarded a boat taking more than 400 young campers to Boston's Long Island for another day at Camp Harbor View.
Luckily for Cheung, Boston businessman and philanthropist Jack Connors was also on the boat. Connors founded Camp Harbor View in 2007 and traveled to the island Thursday morning because of a visit from Mayor Martin J. Walsh.
When Cheung approached camp staff during the ferry ride and realized he might have been on the wrong boat, Connors stepped in to help out.
He apologized for the confusion and told Cheung he would arrange for a boat right back to the Seaport — and a flight from Logan Airport to Provincetown.
"I don't know why it took me this long to realize 400 kids aren't going to P-town,'' Cheung said as the boat docked at Long Island. "It took me about all the way until about now to realize I was on the wrong ferry.''
Cheung said he looked up flights to Provincetown on his phone, and Connors's assistant made the ticket purchase during the boat ride. He said he is thankful for Connors's assistance and acknowledged that he picked the right wrong boat to board.
The reaction from his friends? "Only happens to me,'' he said.
Cheung seemed the enjoy the adventure to one of Boston's harbor islands.
"A lot of people don't experience this,'' he said. "It's probably something I might want to check out at some point — after P-town.''
Camp staff said this mix-up has happened before among travelers trying to get to Provincetown. Since the boat has "Provincetown'' in the name and is lined up next to several other ferries at the World Trade Center, it can make for a puzzling maritime experience.