Lifestyle
How to practice self care without feeling selfish
You'll need paper and a pen.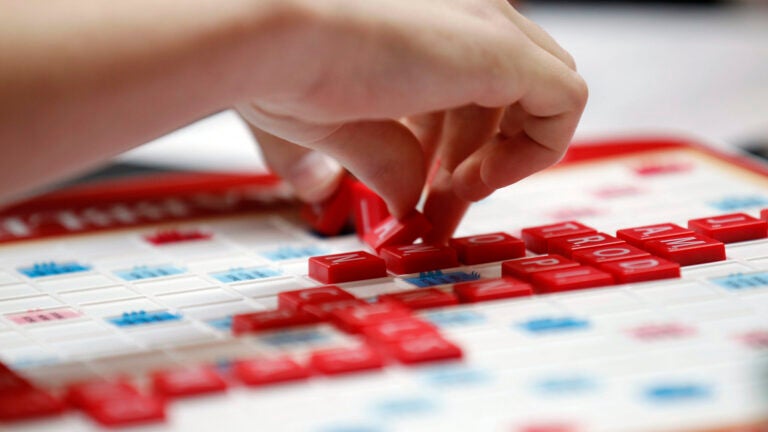 For an essential guide to the city, sign up for How to Boston, Boston.com's weekly culture and lifestyle newsletter.
Do you feel there's never enough time to take care of your own needs? Or do you feel guilty when you do?
You're not alone, according to Karen Koebbeman, a certified transformational nutrition coach, which is a method of health coaching that combines nutritional science, psychology, and spirituality. Koebbeman has been teaching folks self care for the past two years by conducting local workshops, classes, and sessions with clients in Greater Boston and beyond.
She said her clients — women in particular — feel guilty taking care of themselves, thinking it detracts from taking care of others. But it actually does the opposite, Koebbeman said.
"It's taking care of your needs first, so you can give back to others," she said.
As Koebbeman prepares to teach a class called "The Secrets of Self Care" at the Boston Center for Adult Education on Dec. 5, she offered the following five tips for taking care of yourself this holiday season and beyond.
Listen to your body
"Self care is so all-encompassing," said Koebbeman. "To me, it's about sort of the steps you take when you're going on a self care journey. Knowing yourself, listening to yourself, and then taking loving care of your needs."
If you aren't clear what your needs are, ask yourself if you feel deprived in any way, Koebbeman said. Also, do you feel stressed out?
"You might have physical signs that you're ignoring from your body," said Koebbeman. "You might be tired, have fatigue, have sleep issues. You might have mood swings, food cravings, or digestive issues."
Once you've identified what you need to address, you can begin your self-care journey, Koebbeman said.
Make a physical list of your joys and stresses.
Koebbeman routinely asks clients: If they had all the time in the world, what would they make a priority?
"I always start by telling people to make a list of what brings you joy, peace, or pleasure, and asking yourself what do you need more of or less of," Koebbeman said.
For example, in the area of relationships, maybe you want more time with your family, friends, pets, or even yourself, she said. For health, would you cook healthier meals if you had more time? Would you exercise more?
"The list is endless, and it's different for everybody," she said. "It might be just spending time playing Scrabble or doing a crossword puzzle."
Self care means learning to schedule these sources of pleasure into your life more, she said.
On the flip side, she also asks clients to make a list of their stresses. By journaling your stresses and putting concentrated thought into them, it helps to map out a clear plan for working on them, she said.
"Pick one or two things to start with, or pick the thing that really resonates most, and circle it," she said.
Remember that self care is about time, not money.
"People think [self care] has to be expensive," Koebbeman said. "I think people think of self care as going to fancy spas or taking an expensive vacation. It is about time."
It could be as simple as scheduling a walk during lunch time each week, she said. Or disconnecting from your devices for a period of time each day. It could also mean finding time to spend with a friend or finding time to cuddle with your pet, she said.
"It could go on and on," she said about the many ways of taking care of yourself that don't require money.
Set aside five minutes each morning to 'get quiet'
"A lot of people say, 'Well I don't have time to take care of myself,'" Koebbeman said. "Well, OK, do you have 5 minutes a day you can start with?"
Koebbeman said she recommends setting aside five minutes each morning to "get quiet."
"A lot of people will just hit the ground running," said Koebbeman. "[They] get out of bed, and they're off to the races."
Instead, schedule time to breathe, she said.
"I'm not good at meditating," said Koebbeman. "But I know that breathing, or even just thinking about what's good in my life or what I'm thankful for, that can actually set a calm tone for the rest of the day."
If you don't have five minutes to spare before work, you can do it at your desk once you're there, she said.
Learn to say no
"A big part of self care is learning to say no so that you can say yes to yourself and the top priorities in your life," said Koebbeman. "It does require making hard decisions."
The good news is, the more you do it, the easier it gets, she said. The added responsibilities of the holidays can make it especially hard to say no, Koebbeman said.
Remember this, said Koebbeman: "You can say no and avoid things that are stressful."
For example, if you've been asked to bring three pies to a holiday gathering, it's helpful to think like this, said Koebbeman: "I don't have time to bake three pies so I'm either going to buy them or ask my friend to bake one, too, or just say, 'No, I'm not going to bring the pie this year. I'll bring cider [instead].'"
If you are stressing about family members who insist on talking politics around the holiday dinner table, you can have a plan before you go, Koebbeman said. You can agree to disagree, have a change of subject at the ready, or just walk away from the situation, she said.