Lifestyle
5 expert tips for tidying up your home
Have you pondered getting rid of the same item three times? If so, it's time to toss it.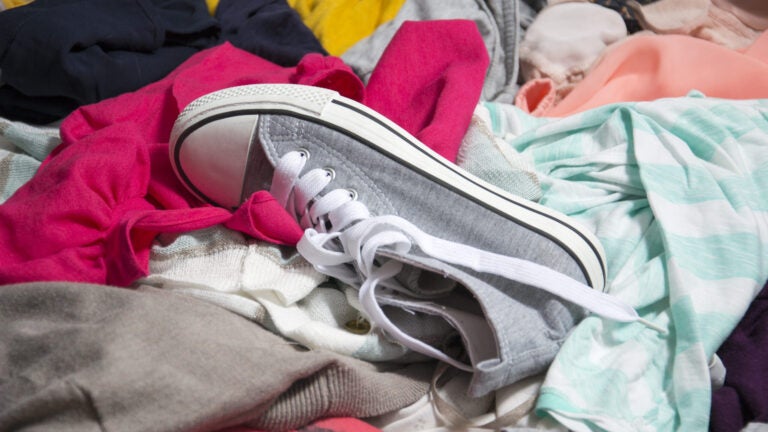 Spring is quickly approaching, and it seems like everyone is referencing Marie Kondo — how can you not be contemplating decluttering?
That's a good thing, according to Gretchen Rubin, bestselling author of "The Happiness Project" and "The Four Tendencies." Her new book, "Outer Order, Inner Calm: Declutter and Organize to Make More Room for Happiness," will be released March 5.
"We can all agree that cleaning out your coat closet is a trivial matter in the context of a happy life," Rubin said. "But, somehow, when people do clean out their coat closet, they feel calmer and more energetic and sort of more capable of possibilities."
Rubin's method of decluttering differs from that of Kondo, the world-renowned organization expert with the Netflix series "Tidying Up with Marie Kondo," in that it provides more options, Rubin said. In her KonMari Method, Kondo advocates for tidying items by category and discarding things that no longer bring you joy.
"There are a lot of experts that say, 'Here's the right way to do it,'" Rubin said. "I feel like there is no right way. I wanted to give people dozens and dozens of ideas, and everyone can pick ones that strike a chord and do those. Also, the vibe is different. Marie Kondo is the expert you hire. I'm the friend who comes over for coffee on Sunday morning and sits on the edge of your bed while you go through your closet."
Rubin will discuss some of her organization methods during an appearance at First Parish in Cambridge on March 6 with Harvard Book Store. Ahead, she shares five ways to attack disorder in your home.
Be mindful of what you store
Make sure you want to keep something before you put it away, Rubin said.
"Sometimes when we put things in storage, it's because we don't want to go through the pain of deciding what to do with something," she said. "Rather than saying to myself, 'What am I going to do with this dress that my daughter has outgrown?' you just put it in the attic."
Make the choice upfront, Rubin said. Otherwise, you're just storing your clutter.
Get rid of everything you don't use, don't need, don't love
Rubin has a test for whether she should get rid of something, and it has a tiny bit of a "sparks joy" vibe to it.
"You should start by getting rid of everything you don't need, don't use, don't love — that's my test," Rubin said.
As a result, you will need to organize less, Rubin said. For example, if you toss a bunch of papers you don't need, you may realize you also don't need to go out and buy a filing cabinet to organize all of those papers.
Beware of the 'someday, someone' rationale
Have you ever held onto something because you felt that "someday, someone" could use it?
"Get it into those peoples' hands now," Rubin said.
Maybe you're holding onto your kids' outgrown clothes for someone with younger children. Pass them along. Or perhaps you have an extra appliance you never use that you can donate. Make that donation.
Practice the 'three strikes rule'
Have you ever looked at an item of clothing in your closet and thought you should get rid of it but moved right along, then thought the same thing a couple of weeks later? If you've had the feeling on three separate occasions, it's time to do something about it, Rubin said. She calls this the "three strikes rule."
"Three times means you are ready," she said. "With things that we actually use and value and love, we don't think, 'I should get rid of this.'"
Pay attention to the 'clutter magnets' in your home
When you examine your home with a critical eye, you'll realize certain areas become magnets for clutter, Rubin said.
"These are the parts of everybody's house and office where stuff just accumulates," she said.
Maybe it's the kitchen table, a counter, or a chest of drawers in the front hall, she said. Wherever those hot spots are in your home, stuff probably tends to keep piling up there.
"Areas that are cluttered tend to get more cluttered, and areas that are clear tend to be clear," Rubin said. "So you really want to be on those 'clutter magnets.'"
Devote time each day to those cluttered areas, she suggested. One way to do that is to discipline your family to pick up the areas each night before dinner. Once you get control of the "clutter magnets" in your home, you'll notice how differently you feel, Rubin said.
"It gives you that weird jolt," she said. "It makes you happy. It's weird how much it works."