Lifestyle
Boston and Cape Cod among priciest spots to get married in the U.S., according to study
The average price of a Boston wedding is more than $10,000 above the national average.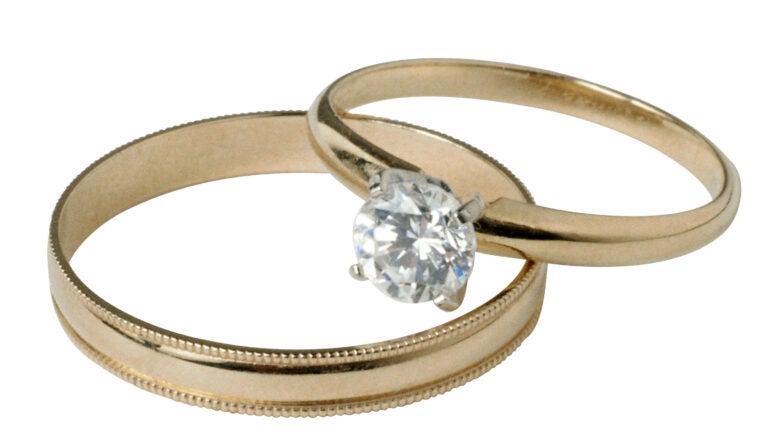 If you're looking to tie the knot in Boston or on Cape Cod, get ready to crunch some numbers.
Both locations were among the country's top 25 most expensive places to get married, according to The Knot 2018 Real Weddings Study.
Released earlier this month, the study revealed the average cost of a wedding on Cape Cod is $58,425, putting it in fifth place. Boston nabbed the 12th spot with an average price tag of $44,557. For comparison, the average cost nationally was determined to be $33,931 in 2018.
Two other New England states also made the top 25. Rhode Island came in fourth at $59,201, while Connecticut's $42,853 average put it in 13th place.
The study also found that couples getting married on Cape Cod and in Boston are, on average, slightly older, engaged longer, and invite fewer guests than their national counterparts. The average age of a bride last year was 29.1 years old nationally, 30.2 years old in Boston, and 29.7 years old on the Cape. Grooms were an average 30.5 years old nationally, 31.8 years old in Boston, and 31.5 years old on the Cape. The average American engagement lasts 13.6 months, but 15.4 months in Boston, and 14 months on Cape Cod. Nationally, couples invite an average 136 guests to their weddings, but 129 and 125 were the averages in Boston and on the Cape, respectively.
Those getting married in Boston tend to spend around $1,633 on a wedding gown, just two dollars above the national average. Cape Cod brides, dishing out around $2,382 per gown, spend a bit more.
The Knot's study also found that Bostonians spend an average of $6,224 on an engagement ring, $3,148 on a photographer, and $596 on cake. By contrast, couples walking down the aisle on Cape Cod spend an average of $7,696 on a ring, $3,762 on a photographer, and $527 on cake.
The Knot, a multiplatform wedding resource, surveyed more than 14,000 individuals married last year ranging in age from 18 to more than 65.