Arts
Here's what's closed Monday due to the snowstorm
From museums to libraries to shopping malls.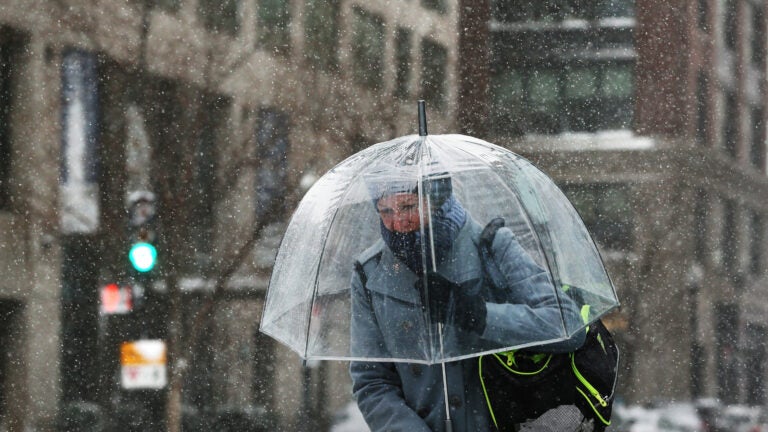 A March snowstorm has closed Boston schools, as well as many school districts across the state.
Mayor Marty Walsh announced that the Boston Public Library and City Hall would be closed on Monday, and that only public safety, emergency management, and snow operations personnel should report to work.
Museums and other cultural institutions across the city, such as the Boston Children's Museum, JFK Library, and Franklin Park Zoo, posted their Monday closures on social media.
Due to inclement weather, the Museum will be closed today. Stay safe. pic.twitter.com/ZvD45K2CLX

— BostonChildrenMuseum (@BosChildMuseum) March 4, 2019
Due to the significant snow fall from Monday's winter storm, the JFK Library and Museum will be closed today, March 4. The Museum and Research Room will reopen tomorrow on March 5. pic.twitter.com/t0BvmXm2au

— JFK Library (@JFKLibrary) March 4, 2019
Snow day! ❄️ With another storm on the way, both #StoneZoo and #FPZoo will be closed to the public on Monday, March 4. Stay tuned for updates! pic.twitter.com/Lua9afoVGJ

— Zoo New England (@zoonewengland) March 3, 2019
The Museum of Science announced that it would open its exhibit halls at 11 a.m., but theaters and special programs would not operate on Monday. The New England Aquarium will open at 11 a.m.
Due to weather conditions, the Museum Exhibit Halls will open at 11:00 AM today, however theaters and special programs will not be operating. Stay warm!

— Museum of Science (@museumofscience) March 4, 2019
Due to the weather, we will not open until 11 a.m. today. For more information, visit our website: https://t.co/QCTkCcScla

— New England Aquarium (@NEAQ) March 4, 2019
Several shopping areas have announced delayed openings as well. For example, Wrentham Village Premium Outlets will open at 2 p.m., and the Merrimack Premium Outlets in Merrimack, N.H. will open at 1 p.m.
Due to inclement weather, Wrentham Village Premium Outlets will delay opening until 2pm today, March 4. pic.twitter.com/geQHpBAki6

— Wrentham Village PO (@wvpremoutlets) March 4, 2019
https://twitter.com/MerrimackPO/status/1102522561404043264