Lifestyle
Alicia Keys and Swizz Beatz take in Gordon Parks photography show at Harvard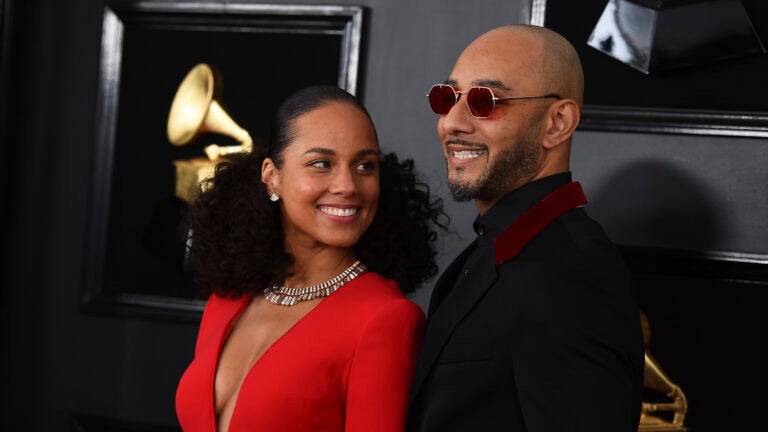 Alicia Keys and Swizz Beatz stopped by the Ethelbert Cooper Gallery of African and African American Art at Harvard University's Hutchins Center over the weekend to take in "Gordon Parks: Selections from the Dean Collection.'' (Swizz Beats's given name is Kasseem Dean.)
The music industry titans, who married in 2010, are proud art collectors and own the largest private collection of work by Parks, the renowned photographer who captured African-American life in the 20th century.
"Omg!! You see these faces??? We are in total shock and excitement!!'' Keys wrote in an Instagram post, which included a photo of the couple touring the exhibit. "On Thursday we went up to Boston to the @coopergalleryhc to share our collection of Gordon Parks photography. It was the first time we've seen all the photos framed and hung in one place. I can't even explain the emotions I had!! I felt like I was about to cry at least 3 times.''
"Gordon parks is one of the most incredible artists that ever lived,'' Keys added. "He captured the world through some of the most difficult times with such dignity and humanity. He believed that art was a way to combat discrimination and he did it in a way that provokes deep thought and changes minds. Still in awe that the little girl from Hell's Kitchen and Harlem is a part of collecting and protecting this great legacy with the most brilliant man in the galaxy @therealswizzz and @thedeancollection Big respect and love to the magnificent @peterkunhardt and @gordonparksfoundation.''
"Gordon Parks: Selections from the Dean Collection'' is on view through July 19.