Lifestyle
You can take free outdoor courses in kayaking, archery, and more with L.L. Bean
The classes will be offered May 25 to June 30.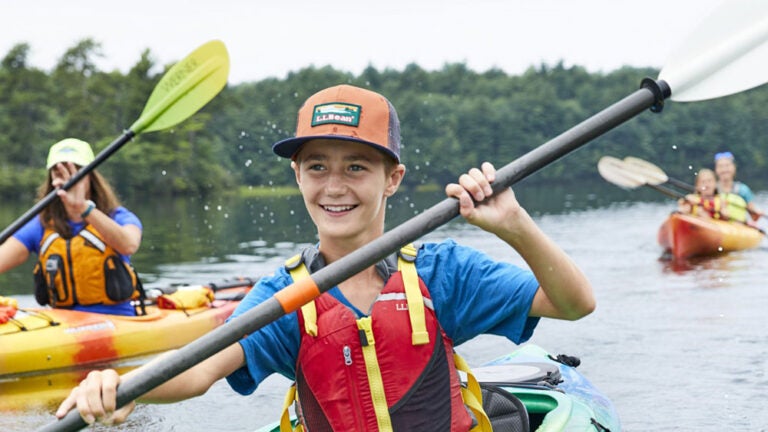 You can try stand-up paddleboarding, archery, and more outdoor activities for free through L.L. Bean beginning this Saturday.
The Freeport, Maine retailer announced on Monday that it will charge nothing for its Discovery Courses — which typically cost $25 each — between May 25 and June 30 due to a partnership with Mastercard.
In Maine, you can practice archery, go mountain biking, and try fly casting at Pineland Farms in New Gloucester, and shoot clay targets with shotguns at Fogg Farm in Freeport.
You can also go stand-up paddleboarding and kayaking at the Freeport, Maine L.L. Bean store, in Riverfront Park in Glastonbury, Conn., and even at the Dedham Recreation Center in Dedham and in Boston's Seaport.
The free Boston courses, which are scheduled to begin sometime in early June, will take place near the Seaport L.L. Bean store, according to the company, though the exact location will be announced in the coming days on the company website.
"At L.L.Bean, we believe the outdoors is the most inclusive club there is and we encourage all to 'Be an Outsider' with their family and friends," said Gretchen Ostherr, director of outdoor discovery programs at L.L. Bean, in a statement. "Getting outdoors is always better with a partner, so we're thrilled to have the support of Mastercard to offer these courses, making it easy for families of all kinds to experience the joy of the outdoors."
You can check out all of the free course listings here. Those interested must sign up online to reserve a spot. Note that certain courses have age restrictions.