Lifestyle
4 tips that will immediately up your cocktail game
Need cocktail ideas for your next party?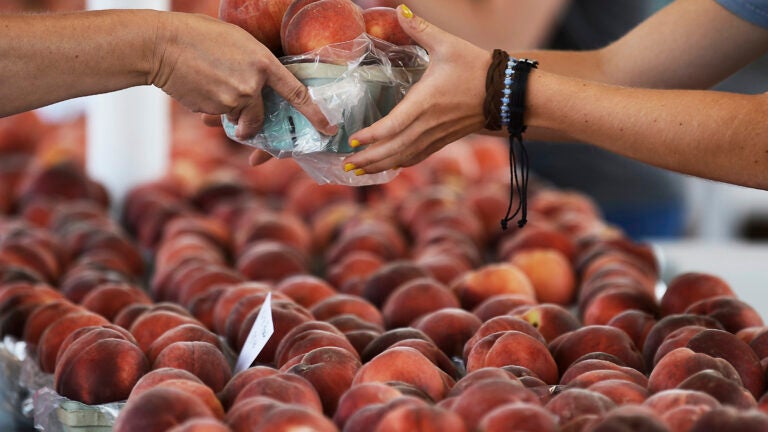 Are you tired of serving the same alcoholic drinks at your house parties?
Erika Frey, a certified sommelier and specialist in spirits who teaches cocktail classes at the Boston Center for Adult Education (BCAE), said it's not hard to serve something new if you just think outside the box.
"I love the experimentation of it," Frey said about creating cocktails.
Frey will teach the class, "Boozy Summer Treats: Milkshakes & More" on Aug. 8 at the BCAE. Ahead of her class, she offered four tips for upping your cocktail game the next time you entertain.
1. Think beyond your liquor cabinet. Beer cocktail, anyone?
"Cocktails don't have to be spirits," Frey said. "When we think of the traditional cocktail, we think of the very heavy, high-alcohol spirits. You can do a beer and wine cocktail."
While teaching a beer cocktail class at the BCAE, some of her students were surprised by the cocktails she created with beer.
"When I started mixing [beer] with other things, they were like, 'Oh, I never thought about that,'" Frey said.
For example, she said, you can add Prosecco to beer.
"Prosecco is kind of a light, sparkling, bubbly wine and it doesn't overpower the beer flavor," Frey said. "You can try it with different styles of beers."
Or you can make a beer sangria, she said, by substituting the red wine with a fruit lambic beer from Belgium, she said.
2. Hit up the farmer's market.
How does a sparkling wine cocktail with fresh fruit puree sound? Do yourself a favor and forego the store-bought juice for bounty from the local farmer's market, Frey said.
"See what's in season and buy the ripest stuff that you can," she said.
You can snag fruits such as melon, berries, peaches, or "whatever looks the sweetest and the freshest," she said, and toss them in the blender before adding each to sparkling wines such as Prosecco, Champagne, or Cava. You can also add the fruit puree to wines such as pinot grigio, chardonnay, or rosé and add seltzer, she said.
"That's an easy sparkling wine cocktail you could do that would be very summery," she said.
3. Serve boozy milkshakes.
When's the last time you served your guests a spiked milkshake? It's not hard to do, Frey said. Start with vanilla ice cream, which is your "blank canvas," and then add a liquor to "jazz it up," she said.
One of Frey's favorites is a Key Lime Tequila Milkshake, made with a pint of vanilla ice cream, 1/4 cup of Reposado tequila, and 1/2 cup of key lime curd. Frey likes using Reposado tequila, she said, because it has been aged in wood and enhances the flavor.
Another of her favorites is a Salted Chocolate Bourbon Milkshake, made with a pint of chocolate ice cream (it's one of the few times Frey said she'll use chocolate ice cream in a spiked milkshake), 1/2 cup of bourbon (your favorite will do), and 1/2 teaspoon of salt in a blender. You can add extra salt if desired.
"You have an instant, delicious milkshake," she said.
4. Use apps to get your creative juices flowing.
"I think what people have an issue with is they buy something for a particular recipe and maybe they don't love that recipe and then they end up with an almost full bottle of something and they don't know what to do with it," Frey said.
Don't worry, there's an app for that, she said.
Frey likes the app bartender.live, which provides cocktail recipes based on what's in your home bar. She also uses Cocktail Flow and 8500+ Drink Recipes for cocktail recipe ideas.