Lifestyle
The 30 best things to do around Boston this September
Because back-to-school season doesn't have to be boring.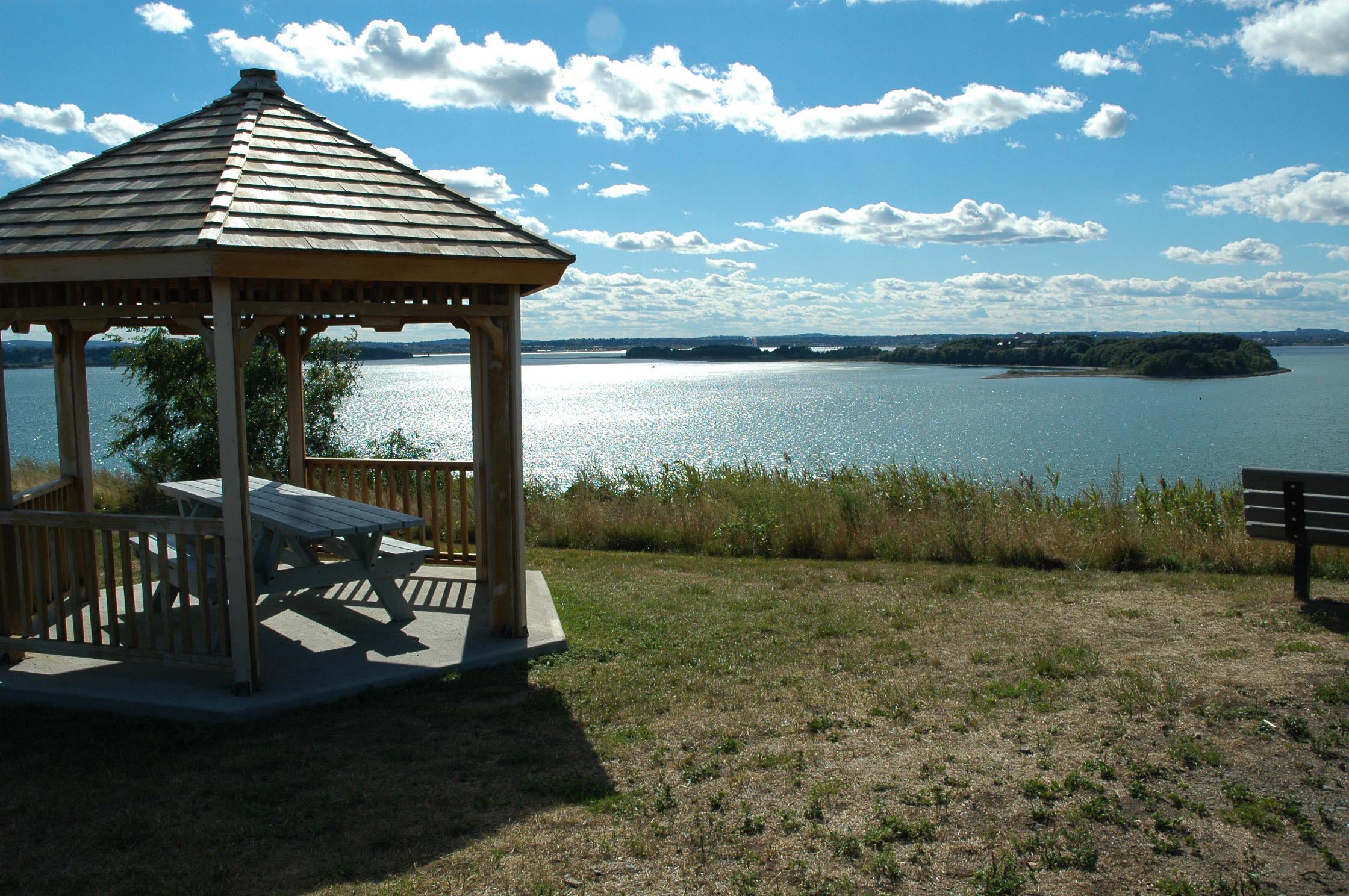 With cooling temperatures and college move-in nearly in full swing, it's easy to feel like summer has thrown in the towel. But the season isn't over until the end of September, meaning there's still time for a final hurrah under the sun.
This guide has you covered every day during the seasonal transition, so you can give summer a proper send-off and welcome fall with open arms.
Sunday, Sept. 1
Daniel Sky Band at Spectacle Island. Hop on a ferry to hear the sounds of this five-piece band mingle with Harbor Island views. (1 p.m.; Spectacle Island, Boston; free; all ages)
Monday, Sept. 2
Rooftop Yoga Series. Commit to your sunrise salutations with a 6 a.m. yoga practice atop a luxury apartment building. (6 a.m. – 7 a.m.; Church Park Apartments, Boston; $15; all ages)
Tuesday, Sept. 3
Inbound 2019. Thousands of professionals will descend on the Boston Convention Center post-Labor Day to hear from more than 250 speakers, take part in educational breakout sessions, and more. (Tuesday, Sept. 3 – Friday, Sept. 6 at multiple times; Boston Convention and Exhibition Center, Seaport District; $199 – $2,199; all ages)
Wednesday, Sept. 4
Orangetheory Fitness on the Greenway. Prepare to feel the heat on hump day at this free HIIT workout class. (5:30 p.m. – 6:30 p.m.; Dewey Square, Downtown; free; all ages)
Thursday, Sept. 5
Succulent Planting Workshop. Sample libations while you turn beer cans into plant homes. (6 p.m. – 8 p.m.; City Feed and Supply, Jamaica Plain; free; all ages, 21+ to drink)
Friday, Sept. 6
Dancing on the Row. Spice up your Friday evening with a Latin dance class, followed by the opportunity to shimmy your heart out during an open dance session. (6 p.m. – 9 p.m.; Assembly Row, Somerville; free; all ages)
Saturday, Sept. 7
Boston Night Market. From a beer garden and lawn games to performances and photo-ops, experience all that this evening bazaar has to offer. (4 p.m. – 10 p.m.; City Hall Plaza, Downtown; $11 – $65, free for children 8 and under; all ages)
Sunday, Sept. 8
Somerville Dog Festival. Whether you're a dog owner ready to lead your pooch through an obstacle course or a pet-less dog-lover ready to watch an all-dog production of "Cats," this celebration of four-legged friends has a little something for everybody. (11 a.m. – 3 p.m.; Trum Field, Somerville; free; all ages)
Monday, Sept. 9
"The Testaments" Midnight Release Party. Play trivia and complete a scavenger hunt as you await the release of Margaret Atwood's sequel to "The Handmaid's Tale." (10 p.m. – midnight; Trident Booksellers & Cafe, Back Bay; $28.95 for a pre-order copy of the book; all ages)
Tuesday, Sept. 10
New York Cat Festival. From the animated story of an orphaned cat who bonds with a robot to the mockumentary "Instagram Cat Mom," these selected short films all share a common theme.  (7 p.m. – 9 p.m.; Kendall Square Cinema, Cambridge; $15; all ages)
Wednesday, Sept. 11
Jobi Riccio at Aeronaut Allston. Savor one of summer's final nights by jamming out to a local country singer-songwriter. (7 p.m. – 9:30 p.m.; Zone 3, Allston; free; all ages, 21+ to drink)
Thursday, Sept. 12
Polkadog Seaport Grand Opening Party. This event offers complimentary dog treats for your pup, and sips from the 90+ Cellar's Rose and Bubbly Wine Truck for you. (5 p.m. – 8 p.m.; Polkadog, Seaport; free entry, $5 for a two-drink ticket; all ages)
Friday, Sept. 13
"Choir Boy" Opening Night. From the mind of "Moonlight" screenwriter Tarell Alvin McCraney, this coming-of-age tale is set within a prep school and follows its prestigious gospel choir. (8 p.m. – 9:40 p.m.; Calderwood Pavilion, South End; $25 – $60; recommended for ages 16+)
Saturday, Sept. 14
Caribbean Rum & Food Festival. Those who attend this festival can get a taste of Caribbean culture through it's food, rhythm, and rum. (noon – 3 p.m. and 4 p.m. – 8 p.m.; Reggie Lewis Track and Athletic Center, Roxbury Crossing; $45 – $100; 21+)
Sunday, Sept. 15
Open Newbury Street. It's your last chance of the season to meander around one of Boston's most popular shopping destinations without a vehicle in sight. (10 a.m. – 6 p.m.; Newbury Street, Back Bay; free; all ages)
Monday, Sept. 16
Groundbeat: 'Froca at the Hatch Shell. Break a sweat to a beat at this dance-fitness class, which combines traditional and contemporary moves from across Africa and the Caribbean. (5:30 – 6:30 p.m.; Hatch Memorial Shell, Boston; free; all ages)
Tuesday, Sept. 17
Bright Lights: "Booksmart" with Colleen Kelly Poplin. Watch as overachievers Amy and Molly attempt one full night of fun on the eve of their high school graduation, then stick around for some post-film discussion. (7 p.m. – 10 p.m.; The Bright Family Screening Room at Emerson's Paramount Center, Theatre District; free; film rated R)
Wednesday, Sept. 18
Latinx Heritage Night at the MFA. Celebrate Latinx Heritage Month with a night of dance performances, a fashion show, live music, and photography exhibition showing off the work of local artists. (5 p.m. – 10 p.m.; Museum of Fine Arts, Boston; free; all ages)
Thursday, Sept. 19
Savor the Square. Take a bite out of what Roslindale's restaurant scene has to offer. (6 p.m. – 9 p.m.; St. Nectarios Church, Roslindale; $5 – $200; all ages)
Friday, Sept. 20
College Fridays at the Museum of Science. Students get free entry to the Museum of Science's offerings every Friday in September, including its lightning show, live animal presentation, and access to Boston Duck Tours. (5 p.m. – 9 p.m.; Museum of Science, Cambridge; free with college ID; all ages) 
Saturday, Sept. 21
Free Museum Day. Take your pick of more than 40 Massachusetts museums that are opening their doors free of charge for Smithsonian magazine's annual Museum Day. (multiple times; multiple locations; free; all ages)
Sunday, Sept. 22
SpeakEasy's Prohibition Party Cabaret. Party like it's the Jazz Age with cabaret-style performances followed by dancing the Charleston to a live band. (performances start at 5:30 p.m., after-party starts at 8 p.m.; Carrie Nation Cocktail Club, Boston; $20 – $100; all ages)
Monday, Sept. 23
Concert for One. For 60 seconds, a musician will provide you with your very own private concert. (noon – 6 p.m.; Harvard Science Center Plaza, Cambridge and Rose Kennedy Greenway's Chin Park, Boston; free; all ages)
Tuesday, Sept. 24
Farm-to-KITCHEN Cooking Class: Summer in New England Comfort Foods. Whip up an heirloom tomato salad with burrata cheese, pan-seared striped bass with summer succotash, and bread pudding with summer fruit at this hands-on class. (6 p.m. – 8 p.m.; The KITCHEN at the Boston Public Market, Downtown; $60 – $75; all ages)
Wednesday, Sept. 25
Boston Latino International Film Festival. From Sept. 25 through 29, a series of documentary, feature, and short films will celebrate the Latinx experience. (Wednesday, Sept. 25 – Sunday, Sept. 29, multiple times; multiple locations; full ticket info TBA; film ratings vary)
Thursday, Sept. 26
Glow Boston Fall Fest. Get down with a glow stick at this boisterous back-to-school party. (7 p.m.; House of Blues, Boston; $15 – $39.50; 18+)
Friday, Sept. 27
Octoberfest at Sam Adams. Show off your strength at a stein-hoisting contest, jam out to live music, play a lawn game, or simply sip a beer. (Friday, Sept. 27 from 5 p.m. – 8 p.m. and Saturday, Sept. 28 from noon – 6 p.m.; Samuel Adams Brewery, Jamaica Plain; $5; 21+)
Saturday, Sept. 28
Boston Local Music Festival. From folk to punk, hear out a variety of resident acts on City Hall Plaza. (Saturday, Sept. 28 and Sunday, Sept. 29 from 10 a.m. to 6 p.m.; City Hall Plaza, Boston; free; all ages)
Sunday, Sept. 29
The Boston Cup. About 100 vintage and classic cars will roll up to Boston Common at the end of the month for your viewing pleasure. (9 a.m. – 2 p.m.; Parkman Bandstand, Boston; free – $100; all ages)
Monday, Sept. 30
IDB Farm Stand. This is your last chance to visit this weekly market, which offers fresh produce from Dick's Market Gardens and Greenhouses in Lunenburg. (2 p.m. – 6 p.m.; located outside the 23 Drydock entrance, Seaport District; free; all ages)