Lifestyle
Here's why the Make Way for Ducklings statues are wearing unicorn hats
"It's been a silly tradition to decorate the ducklings every winter."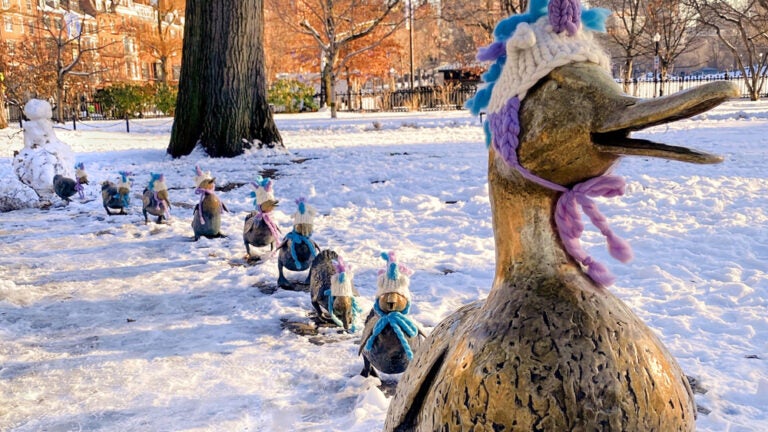 The iconic Make Way for Duckling statues in the Boston Public Garden have worn everything from Patriots jerseys to Irish green to pink political hats. They've even donned signs for a marriage proposal.
On Thursday, the ducklings acquired unicorn horns from Boston knitwear company Sh*t That I Knit.
"After realizing unicorns were all the rage with kids these days, we thought it would be extra fun to knit mini unicorn hats for our duckling friends," said Christina Fagan, the organization's founder and chief knitting officer. "There's something so sweet about the ducklings in the park — they make passersby stop in their tracks, take photos, and have a laugh on their way to work. It's been a silly tradition to decorate the ducklings every winter. … We actually just launched a unicorn children's hat after learning that kids are obsessed with these mythical creatures and thought — why not bring our ducks in on the fun?"