Lifestyle
These are the most expensive New England states to host a wedding, according to The Knot
Saying "I do" in Rhode Island is going to cost you the most, according to the study.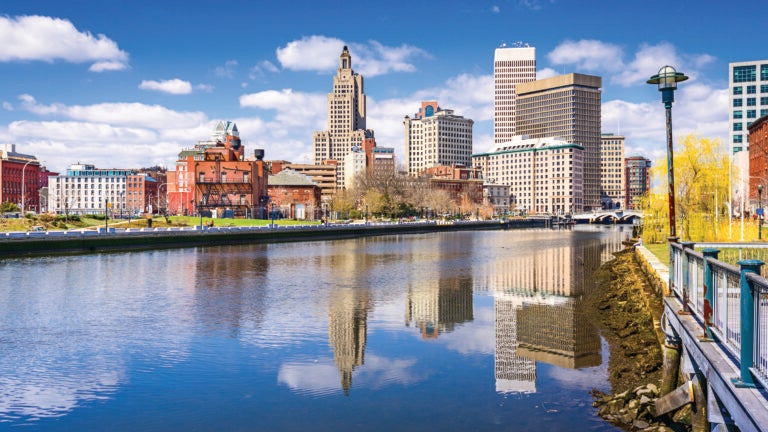 New England weddings are among the most expensive in the nation, according to The Knot.
Four of the top 10 most expensive states to host a wedding are in New England, according to The Knot 2019 Real Weddings Study, released Thursday. The average cost of a wedding nationwide in 2019 was $33,900, which includes the price of the ceremony, reception, and engagement ring.
In Rhode Island — the most expensive New England state to throw a wedding — the cost was $49,800. New England states claiming top dollar for weddings are Rhode Island (No. 2), Massachusetts (No. 4), Connecticut (No. 5), and Vermont (No. 9).
Here are the top 10 most expensive states for weddings, according to The Knot:
1. New Jersey: $53,400
2. Rhode Island: $49,800
3. New York: $48,600
4. Massachusetts $48,600
5. Connecticut: $41,000
6. District of Columbia: $40,600
7. Illinois: $39,700
8. California: $39,700
9. Vermont: $38,300
10. Pennsylvania: $35,900
Weddings cost couples more in major northeastern cities, according to the study, which is based on feedback from more than 25,000 couples who married last year. The cost of a ceremony and reception in Boston was $38,600, more than $10,000 higher than the national average of $28,000.
And don't forget about the honeymoon: More than 70 percent of couples went on a honeymoon last year, spending an average of $5,000. 
View the entire study, which also highlights trends in food, ceremony traditions, and more.