Lifestyle
The latest on closures and cancellations at Mass. cultural institutions
What's closed, what's canceled, and what's being offered virtually in the Boston arts and culture world.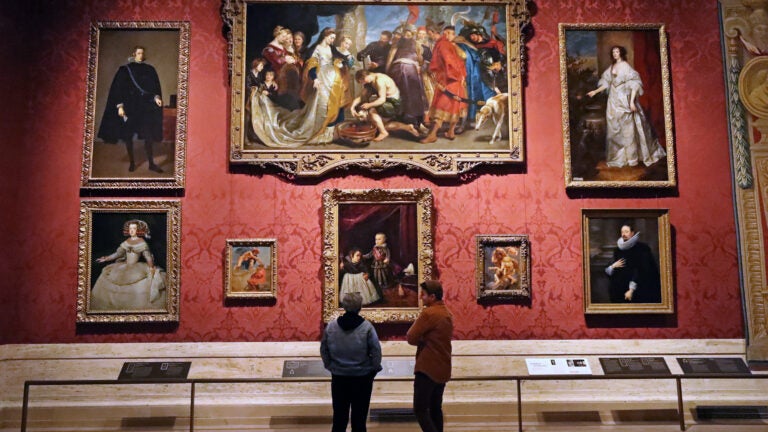 With Massachusetts Gov. Charlie Baker extending the closures of schools, non-essential businesses, and other entities across the state through at least May 4 due to the coronavirus, the commonwealth's cultural institutions remain shuttered as well. 
Some have even gone further than the governor, preemptively canceling programming through the end of August or closing down entirely until September. Many have also started to offer online alternatives to in-person visits in the face of a lengthy shutdown. 
Here is a running list of coronavirus-related closures and statuses in the Boston arts and culture world.
Know of any closures not on our list? Email [email protected].
ArtsEmerson 
Status: 2019-20 season canceled, programming tentatively set to resume July 22
After canceling a number of performances in March, ArtsEmerson announced on March 24 that it will cancel the remainder of its 2019-20 season. As of now, the soonest any programming would return is Step Afrika!'s Drumfolk, which is set to be held at the Emerson Cutler Majestic Theatre from July 22 through Aug. 1.
Boch Center
Status: Shows canceled through May 15
According to its website, the Boch Center has canceled or postponed all of its previously scheduled performance through May 15, and is suspending theatre tours and education programming "effective immediately until further notice."
Boston Ballet
Status: Remainder of spring season canceled
On April 2, Boston Ballet announced the suspension of the remainder of its spring season, including previously scheduled performances of "Swan Lake" (May 1–31) and "Off the Charts" (May 8–29). The organization also previously postponed its performance of "Carmen" to Aug. 20-30.
Boston Baroque
Status: Closed indefinitely
Following the closure of the New England Conservatory until May 1, Boston Baroque postponed its March performances of Vivaldi's "The Four Seasons" and "Gloria" until an undetermined date and canceled its scheduled opera production of Handel's "Ariodante." As of now, the 2020-21 season is set to begin as scheduled in October.
Boston Calling
Status: Canceled
Boston Calling 2020, which was set to welcome bands like Foo Fighters, Rage Against the Machine, and Red Hot Chili Peppers to the Harvard Athletic Complex from May 22-24, was officially canceled on March 31.
"After several weeks of consultation with local and state authorities, we have made the difficult decision to cancel Boston Calling 2020 due to the ongoing pandemic," the festival posted on social media. "We are heartbroken; however, the health and safety of our audience, artists, partners, vendors, first responders, and staff are of the utmost importance to us, and we felt that this was the only acceptable way forward."
Boston Children's Museum
Status: Closed indefinitely
The Children's Museum is also closed indefinitely, with the museum instead providing "daily updated activities, programs, and rich resources from our staff, partners and special guests" on its website.
Boston Symphony Orchestra
Status: Performances canceled through May 2
According to its website, in-person performances from the Boston Symphony Orchestra will be canceled through May 2. In the meantime, the BSO has a number of performances and tunes available on its website, and will debut a new video, "Concert for Our City: Now Streaming for All" on Sunday, April 5.
The Brattle Theatre
Status: Closed until at least May 4
Early on, The Brattle theatre in Cambridge said it would reduce attendance to half the theater's capacity, before reversing course and closing its doors March 14. As of now, the theater will remain closed at least through May 4 in response to Governor Baker extending the order on non-essential businesses staying closed.
For now, the theater is offering recommendations on quality streaming movies via the "Virtual Brattle" on its website.
Edward M. Kennedy Institute
Status: Closed until early September 
According to its website, the Edward M. Kennedy Institute for the United States Senate will be closed to the public until early September 2020 "in order to protect the public and mitigate community spread of COVID-19."
Harvard Art Museums
Status: Closed indefinitely
In an effort to minimize visitors on campus, Harvard has canceled all public and private tours and announced that its museums are closed indefinitely. The university urged interested parties to peruse the museums' collections online.
ICA
Status: Closed indefinitely; programming canceled through May 30
The ICA has canceled all events and programs through May 30. The museum plans to reopen when it "is safe for the public, staff, and volunteers" based on recommendations from the Centers for Disease Control and Prevention  and the Massachusetts Department of Public Health.
Isabella Stewart Gardner Museum
Status: Closed indefinitely
The Isabella Stewart Gardner Museum is closed indefinitely, with programming canceled at least through the end of April, according to its website.
JFK Library
Status: Closed indefinitely
Back in March, the John F. Kennedy Presidential Library and Museum announced it would be closed until further notice after learning that two employees attended a conference where other attendees were confirmed to have contracted the coronavirus. The two employees ultimately developed no symptoms, but the museum remains closed indefinitely in accordance with state guidelines.
Museum of Fine Arts, Boston
Status: Programming and events canceled through Aug. 31
On March 31, the MFA announced that all of its programs and events were canceled through Aug. 31.
"We came to this decision with great care—in consultation with community and cultural partners, performers, and city officials—to put the safety of our staff, volunteers, and visitors first," the museum wrote in a release. "Where feasible, we are rescheduling programs for the future."
Museum of Science, Boston
Status: Closed indefinitely
The Museum of Science, Boston initially closed its exhibit halls and canceled public programming for three weeks beginning March 12, but has extended the closure indefinitely. In the meantime, the museum is offering MoS at Home, an online experience featuring "multiple live presentations throughout the day, creative engineering projects, podcasts, kid-friendly activities, and more."
New England Aquarium
Status: Closed indefinitely
The New England Aquarium has closed its doors and suspended all programming indefinitely, saying it will reopen once the "leadership team is confident any risk to the public has declined and in accordance with recommendations from the City of Boston and Commonwealth of Massachusetts."
For now, you can make a virtual visit to the aquarium, with staff adding a new video from the facility every day at 11 a.m. to its Facebook and YouTube pages.
USS Constitution Museum
Status: closed through May 4 
A spokeswoman for The USS Constitution Museum told Boston.com that as of now, the museum will remain closed until at least May 4. In the meantime, the museum is providing free access to digital content, shared daily on its website and social media channels, including a recently launched educational online game called "A Sailor's Life for Me."
---
Get Boston.com's e-mail alerts: