Lifestyle
Boston Pride cancels most 2020 Pride Month events in wake of protests
Boston Pride is canceling Pride Month events in order to "support the Black and Brown community."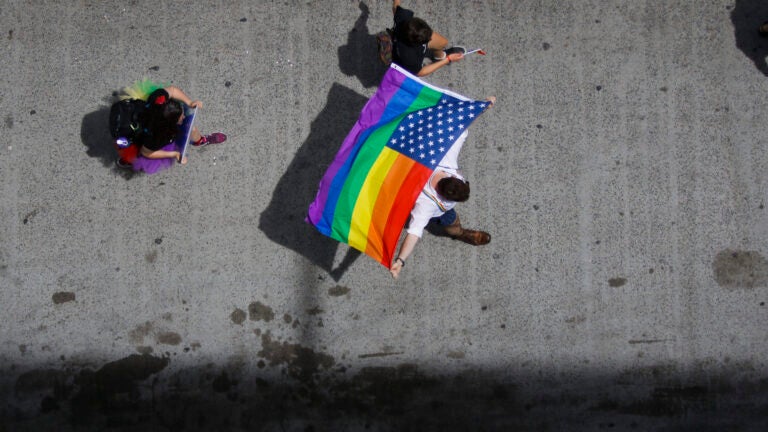 Boston Pride's typical monthlong celebration was already going to look markedly different due to the coronavirus pandemic. Now, the organization is planning to cancel or refocus most of its planned virtual events in order to "support the Black and Brown community," according to a press release.
"The first Pride Marches in the U.S. were bold protests against systematic oppression and unjust police violence experienced by LGBTQ+ people, especially those who experienced multiple forms of oppression," the organization wrote. "In support and solidarity with the Black Lives Matter Movement, Boston Pride is shifting its focus from the virtual events that were planned due to the COVID-19 pandemic, to events that uplift and support Black and Brown communities."
Of all the official Boston Pride events scheduled for this week, only two will go forward as scheduled. The virtual Pride Lights ceremony, which commemorates the lives lost during the HIV/AIDS epidemic, will take place at 6 p.m. on June 9. The virtual Pride Festival will also still be held on June 13, but will feature none of the planned entertainment.
Like many other organizations across the nation, Boston Pride said it is attempting to address its own shortcomings.
"Events over the past week have led the Boston Pride Board to examine itself and acknowledge that it needs to do more as a social justice organization to take substantive action to better address racism and white privilege within Boston Pride, the LGBTQ+ community, and society at large," the organization wrote. "Boston Pride is working to collaborate and support organizations that serve communities of color and address racism, to ensure that our organization, programs, and future events prioritize anti-racist efforts."