Lifestyle
Poll: What advice would you give your pre-pandemic self?
Would you hug someone just a little longer?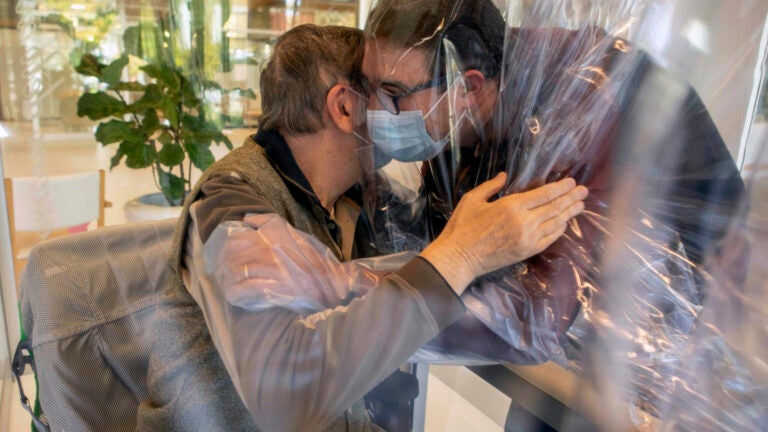 A year ago, many entered the holidays hoping that getting out of 2019 would mean entering into a better 2020, perhaps even the best year yet. It's not conjecture to say that most did not know what was about to come. By March, businesses in states across the country were ordered to shut down as the coronavirus outbreak began to spread, families hunkered down, and millions filed for unemployment. Eight months later, a quarter of a million Americans have died due to the coronavirus, and infection rates are spiking as the nation waits for an effective, safe, and widely available vaccine. Virus aside, 2020 saw other moments, that in any other year, would stand alone. The mounting losses of Black people, many of whom died at the hands of police brutality, fired up the racial justice movement and widespread protests urged legislators across the country to rethink police reform. A polarized presidential election during the pandemic led to the largest voter turnout in history, many by mail-in ballot. Democratic candidate Joe Biden has received nearly 80 million in the popular vote and currently a lead in the Electoral College 290-232, though incumbent President Donald Trump still has yet to concede that he lost the election. Murder hornets, massive wildfires, "Tiger King," and sourdough starters are other 2020 bullet points that mapped out a confusing timeline.
A former version of yourself might not believe that you'd be ordering groceries online, washing a bag of Doritos, wearing a mask each time you left the house, staying six feet or more away from your loved ones, or hopping on video calls constantly for work or school. In September, six months into the pandemic, we asked readers if and how they were taking care of themselves during these unprecedented times. A majority of readers (52.3%) said they were not. Some mentioned taking up new hobbies like gardening and various forms of exercise, while others mentioned they were drinking more.
Now, eight months in, we're posing a similar question: What advice would you give your pre-pandemic self? Vulture asked 24 famous comedians what they'd tell their former selves. They said to soak it in, and enjoy what they had. We're wondering what you would tell yourself in order to ride out the ongoing coronavirus pandemic? Perhaps you would hold a particular someone a little bit longer? Or take a trip you've always wanted to take before travel became restricted? Would you have left a stressful job or moved to a new place? Whatever the advice you'd give yourself to persevere, we want to hear it. Let us know by taking the survey below or emailing [email protected] and we'll round up the advice to share with others in a follow up Boston.com article.
Get Boston.com's browser alerts:
Enable breaking news notifications straight to your internet browser.