Local
Boston's iconic duck and swan boats are coming back for spring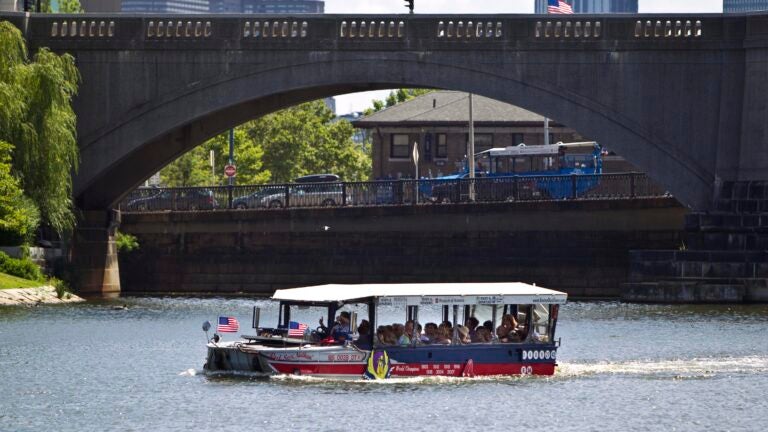 Despite a snowy start to spring in Boston, there's a sign that warmer weather is right around the corner.
Boston's iconic duck boats will hit the street—and Charles River—on Tuesday, according to a release from the company. While the tourism service, which takes more than 600,000 people around the city each year, had planned to open Monday, the late-March snow pushed the official season's opening back a day.
"After a short and bearable winter season it seems as though March has reversed itself in its saying, 'In like a lion and out like a lamb,' to 'In like a lamb and out like a lion,'" the release said.
Still, the setback is a minor one. For the past two years, severe winter conditions that left mounds of snow crowding streets and a thick layer of ice on the Charles pushed the Duck Tours' start back even further.
Tuesday's tours will depart from the Museum of Science and Prudential Center locations, the release said. The third pick-up location at the New England Aquarium will begin taking passengers on April 1.
The duck boats aren't the only ones making a comeback—as weather continues to warm up, Boston Mayor Marty Walsh will host the first swan boat rides in the Public Garden on April 16, according to a release from the city's Parks and Recreation Department.
Students from Roxbury-based schools Ellis Mendell Elementary and Higginson/Lewis K-8 will join Walsh on 2016's inaugural ride, and their artwork of the Public Garden will be featured in City Hall, the release said.
"We are proud to celebrate the 140th year that the Swan Boats have brought joy to the Public Garden and millions of residents and visitors since they were first launched," Walsh said in a statement. "I'm pleased to join the Paget family and local schoolchildren for this historic ride around the Public Garden lagoon as we open the Swan Boats for another season."