Local News
This 5-year-old Framingham girl's yearbook photo is super sassy and adorable
Not everyone loves getting their picture taken.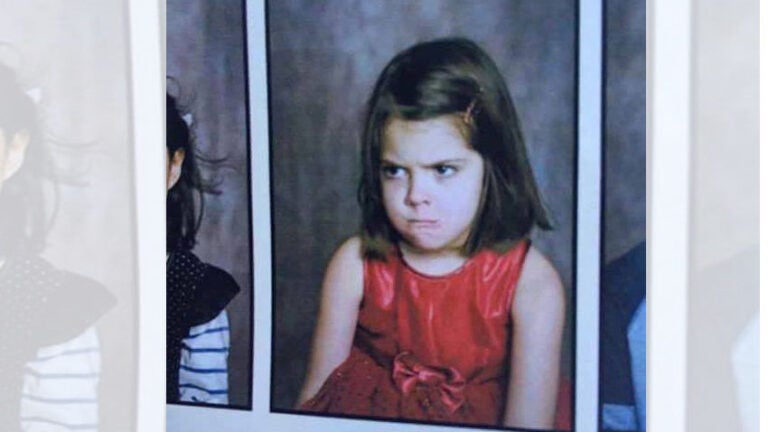 When Rebecca Negron's five-year-old daughter Ceci told Negron that she didn't want a copy of her school yearbook, the Framingham mother bought a copy anyway. When the yearbook arrived later that year, it suddenly became clear why the little girl had wanted to pass: Ceci's hilariously defiant expression.
According to Negron, her daughter told her that a school staff member said to smile for the photo. When someone laughed at whatever expression Ceci mustered up for the cameras, she shot a glare toward them, resulting in this attitude-filled photo.
"Ceci is a very sweet and sassy girl who is not afraid to express herself," Negron said. "She is quite articulate and has no problem letting anyone know if they have somehow offended her."
Though Ceci did not want a copy of her yearbook, Negron assured Boston.com that her daughter gave her full permission to share the photo.
"Her ability to show her feelings is one of her biggest strengths," Negron said. "And she is definitely enjoying the attention!"