Local
This local mall will soon be torn down, and the photos are really depressing
In 2019, the Arsenal Mall will reopen as a brand-new concept known as Arsenal Yards.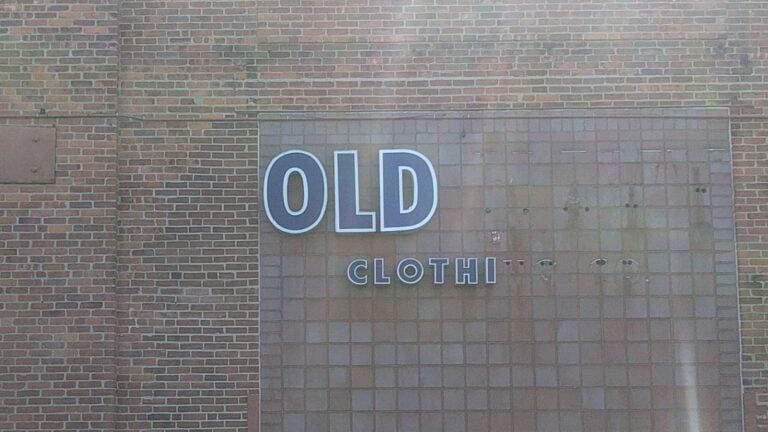 On Arsenal Street in Watertown, there have long been two mall complexes directly across the street from each other. On one side of the street is the Watertown Mall, featuring big-box stores like Best Buy and Target, restaurants like Friendly's and Papa Gino's, and a branch of the RMV. On the other side is the Arsenal Mall, which housed dozens of shops during more than 30 years in business and has the original Boston Garden scoreboard hanging in its food court.
But in recent years, the Arsenal Mall has been slowly changing. In 2019, it will reopen as a brand-new concept known as Arsenal Yards, a mixed-use complex with 500 apartment units, easier access to the 12-acre Arsenal Park on the Charles River, a movie theater, boutique stores, "chef-driven restaurants," and more. In short, Arsenal Yards will bear little resemblance to the Arsenal Mall, and as construction begins in earnest, old tenants have vacated the premises.
Somerville resident Ron Newman first became interested in old malls after visiting Medford's Meadow Glen Mall in 2016 and snapping some photos. (You may remember his photos from a 2016 Boston.com article on the mall's closing.)
"I had originally intended just to look around rather than to take lots of photos," Newman said. "Once I discovered that people were interested in those photos, I decided to visit other dead and dying malls and make similar photo essays."
As stores have slowly departed Arsenal Mall, Newman has been posting photos in the Facebook group Dead Mall Enthusiasts, which has more than 24,000 members and has been cataloguing "dead malls — past, present, and future" since 2008.
"Whether it was an increasing crime rate, ineptitude of management, or some other unforeseen cause, the events that led to a shopping mall's demise helped to create interest for us," the group's description reads. "Where some see an eyesore or blight in label scars and crumbling facades, 'Dead Mall Enthusiasts' see it differently."
Here are some of the images Newman has captured of the Arsenal Mall as it slowly shuts down.
On March 26, many shops were still in operation, but a few were on their way out. That day, Newman visited Stride Rite on its last day in business.
"I told these employees of the closing Stride Rite store why I was taking photographs, and they asked me to take this picture as well," Newman wrote. "The store would close forever about a half hour later."
Newman took photos of several vacant stores that day, including this one.
Even the food court, which features the original scoreboard from the old Boston Garden, has suffered closures, including Master Wok, which was shuttered this summer.
Also closed this summer was Old Navy, one of the anchors of the Arsenal Mall.
As sections of the mall began to empty, property management erected barriers to mark off eventual future construction/demolition areas.
A gaggle of mannequins filled a small section of the otherwise empty storefront of Charlotte Russe, which closed in September.
Newman photographed the gutted interiors of stores like Forever 21, Victoria's Secret, Bath and Body Works, and the Sports Authority.
A few stores, including Marshalls, will remain open during the construction. But with all of the closures around it, management felt the need to add a sign to remind shoppers that they're open.
For a full look at the nine-month progression (or regression) of the Arsenal Mall, check out Newman's full photo collection on Dead Mall Enthusiasts.