Local
A survey said Boston has the second-sexiest accent in America. Twitter had jokes.
How do you like dem apples, rest of America?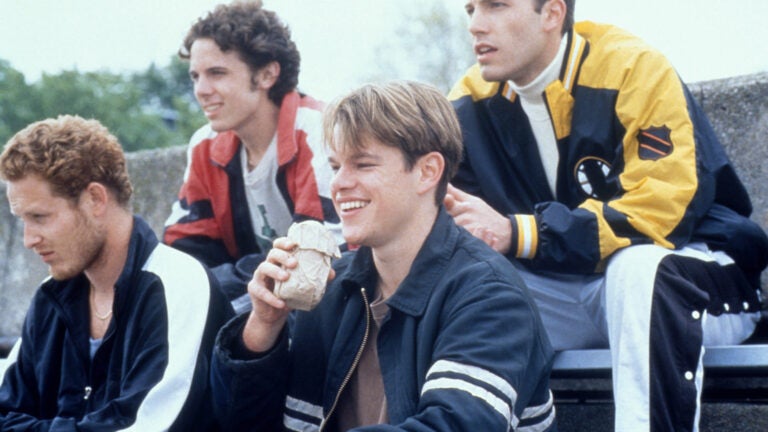 Are Boston accents wicked hawt?
If a recent survey released by Dubai-based Big 7 Travel is to be believed, Bostonians have the second-sexiest accent in all of America, behind only the Texan accent.
In an email promoting the survey, Big 7 Travel claimed it reached that conclusion "via survey results of Big 7 Media's 1.5 million audience, with votes cast from readers across the world, including residents in the United States." Other notable results included the New York accent placing third — but "Long Islander" and New Jersey accents finishing last and second-to-last on the list, respectively — while "Mainer" placed fourth,  the Connecticut accent 22nd, and the Providence accent 38th.
Big 7 did not return a request for clarification on Wednesday about its survey's methodology, including questions about how many people responded to the survey and how many respondents were from the US.
Considering that Boston was a semifinalist in Gawker's "ugliest accent" tournament in 2014 and the accent is parodied regularly on "Saturday Night Live," the results were a bit surprising to some online.
did a Boston accent write this https://t.co/RF1LcaZB0L

— blaine capatch (@blainecapatch) May 15, 2019
Ranked first was "literally anything else" https://t.co/7Uk9pBjx0M

— Steadman™ (@AsteadWesley) May 14, 2019
How many Sam Adams bottles in were the people who took this survey https://t.co/oTbqDQH9nl

— Sonia Rao (@misssoniarao) May 14, 2019
the potent unbridled eroticism of a Car Talk rerun https://t.co/6HZC0Bzd1N

— Kit ?? (@KitMylar) May 15, 2019
I was born in Southie so can authoritatively say this only works if 'everywhere else' came in first. https://t.co/Ifyy3zxmFJ

— Chris Barton (@chrisbarton) May 14, 2019
https://twitter.com/edsbs/status/1128435843281104896