Local
Pass the Grey Poupon: Is Massachusetts really the snobbiest state?
A new ranking says the Bay State is tops for snobbery, with the other New England states not far behind.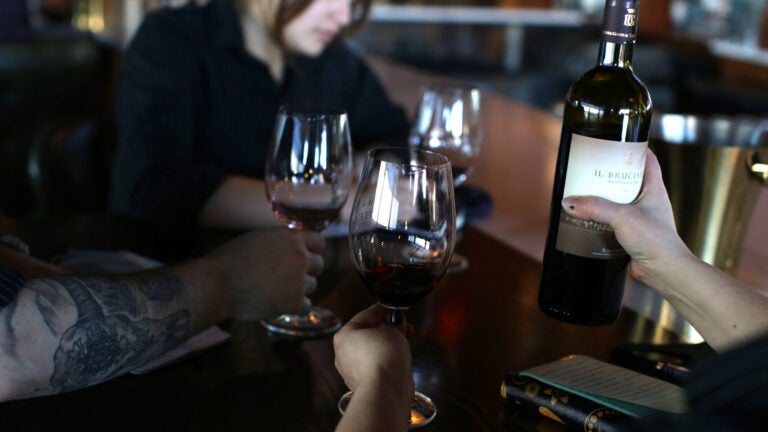 Well, it appears those rascals over at Zippia.com are at it again. Never exactly known for what you'd call scientific polling, they've come up with another list that seems specifically designed to get people's dander up — specifically, people here in Massachusetts, where danders are notoriously sensitive.
Their latest ranking is entitled "The Snobbiest States," and sure enough, Massachusetts ranks No. 1 on the list. But other New England states also gave it the old college try, with Vermont, Connecticut, New Hampshire, Rhode Island, and Maine finishing second, third, fifth, sixth, and ninth, respectively. This prompted Zippia to opine, "Looks like the northeast may have a smug problem." To which we'd respond, how gauche! Also, we despise you.
Ha ha! We kid our friends at Zippia. After all, how can you fault a ranking that uses such unimpeachable criteria in assembling its findings, notably:
Percent of population with a bachelor's degree
Percent of degree earners with a degree in arts and humanities
Number of Ivy League colleges
Gallons of wine consumed yearly
So apparently we're smart, well read, and haven't limited ourselves exclusively to Pabst Blue Ribbon as our beverage of choice, and so we are clearly the smuggest (smuggliest?) people in all of the U.S.A. Got it. Meanwhile, West Virginia owns the title of least snobby state, for obvious reasons. (Wait, did we just prove their point? Darn it.)
But before we take Zippia's word for it, we thought we'd ask you, our devoted Boston.com readers, whether Massachusetts really does have a surfeit of snoberry. (And yes, we realize that "surfeit" is a word a snob might use, not to mention "rascal" and "dander." So sue us.) Can we really be the snobbiest state and also the home of Your Cousin From Boston? Clearly, we contain multitudes. Also, we're better than you.
Take the Boston.com poll below, and we'll include your responses in a future article:
Get Boston.com's browser alerts:
Enable breaking news notifications straight to your internet browser.