Local
Let us know: How do you keep cool during a heat wave?
Where will you be when temps reach 100?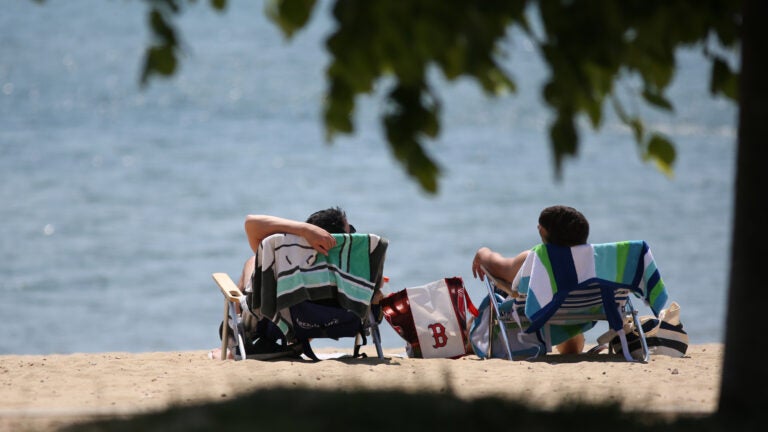 It won't officially be summer for a few more weeks, but these high temperatures could've had us fooled. All any of us can think about is how to keep cool.
Boston and many other parts of the state are in the middle of the first heat wave of the year. Monday's temperatures may reach as high as 100 in some areas and the past two days have been equally as hot and humid. Mayor Kim Janey declared a heat emergency through Tuesday, June 8 and opened cooling centers around the city every day until then, from 10 a.m. to 6 p.m.
"It will be the first time this year that we've seen heat and humidity like this for an extended period of time," she said in a statement. "I'm urging everyone to take precautions and find ways to stay cool over the next few days."
This heat wave is sending many in the state to pools and beaches for the first time this summer season. We want to know how you're staying cool as the temperature continues to rise. Are there any local splash pads, lakes, ponds, or beaches you're taking advantage of? Or are you more inclined to hunker down inside with a newly installed air conditioning unit?
Let us know your recommendations for the best local spots to cool off in the survey below or e-mail us at [email protected], and we'll feature your response in a future article.
Newsletter Signup
Stay up to date on all the latest news from Boston.com