Local
Let us know: What does Juneteenth mean to you?
This year is the first official observation of the holiday in Massachusetts.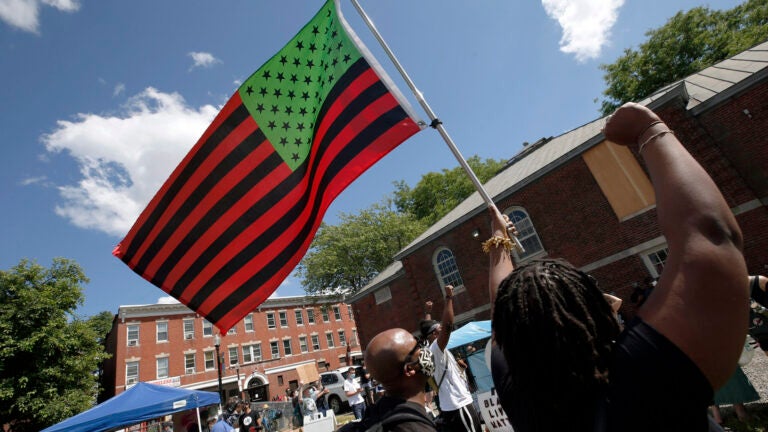 This year marks the first official observation of Juneteenth as a holiday in Massachusetts, and throughout the week Black communities will be celebrating the holiday by commemorating the freedom of enslaved people in America.
Last year, Gov. Charlie Baker signed a bill establishing June 19, Juneteenth Independence Day, as an annual state holiday "in order to recognize the continued need to ensure racial freedom and equality."
The date marks the anniversary of Union soldiers arriving in Galveston, Texas in 1865 to tell enslaved people the Civil War had ended two years prior and they were free.
The move to make the holiday official in Massachusetts, and many other states, came after nationwide protests over the murder of George Floyd, a Black man who was killed by Minneapolis police officer Derek Chauvin. The summer of protests led to more conversations about racial justice in the country. In Boston, people are marking the holiday as a reminder of the importance of Black liberation nationwide, with events including a number of Black film screenings throughout the city, rallies, and a live streamed flag raising at the State House on Wednesday.
This may be the first year since Juneteenth was officially recognized by the state, but the holiday has had deep meaning for many generations of Americans. We want to know how Boston.com readers will be commemorating the holiday. Whether you've had years of traditions around Juneteenth or are just learning about its historic roots, we want to know: What does Juneteenth mean to you?
Let us know what you'll be taking away from Juneteenth this year by filling out the survey below or e-mailing us at [email protected], and we'll feature your responses in a future article.
Newsletter Signup
Stay up to date on all the latest news from Boston.com