Local News
Lion dances, caroling begin at The Greenway this month
The free December events are part of the (re)Discover The Greenway series.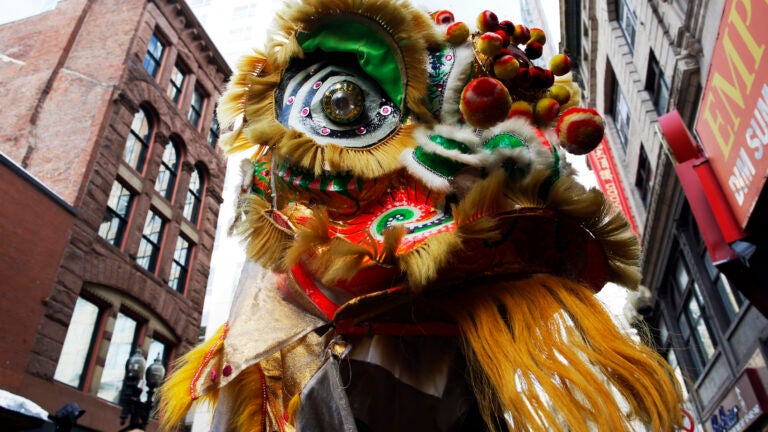 Anyone looking to bundle up and brave the winter weather this month can enjoy some holiday delight at The Greenway in Downtown Boston.
Starting Saturday, Dec. 4, the Rose Kennedy Greenway Conservancy will host two recurring weekend events — lion dances and caroling at the Greenway Carousel.
The events run on Dec. 4, Dec. 11, and Dec. 18, and are part of the (re)Discover The Greenway series. The program is a collection of more than 50 new programs carried out over the past year with funding by the Greenway Business Improvement District (BID).
According to The Greenway's website, the program aims to "activate the downtown core as workers and tourists return to Boston, and support community arts activations that will bring people together in support of organizations that have had a very difficult year."
"Through a boosted engagement and events program, the Conservancy and BID will enliven The Greenway and bring vibrancy to Boston's downtown as our city continues to safely reopen," organizers say.
Earlier this year, the program hosted evening movies at Dewey Square and family-friendly concerts and performances. The lion dances and caroling at the carousel are the final series to wrap up the 2021 program.
Lion dances
Chinese lion dances will occur weekly at the Chinatown Gate in Auntie Kay & Uncle Frank Chin Park on The Greenway, welcoming visitors to Boston's Chinatown neighborhood. The traditional Chinese lion dancers will parade through the streets on the first three Saturdays of December at noon, weather permitting. This event is funded by Chinatown Main Street, the Chinese Consolidated Benevolent Association of New England, the Chinatown Business Association, and the Rose Kennedy Greenway Conservancy.
Caroling
The Rose Kennedy Greenway Conservancy and the North End Music & Performing Arts Center (NEMPAC) will present "Caroling on The Greenway" throughout December. The series will feature a quartet of professional singers at the Greenway Carousel on Atlantic Avenue, two of which are NEMPAC faculty members. According to organizers, passersby will be serenaded with classic holiday songs. Caroling will take place on the first three Saturdays of December from 1 p.m. to 1:30 p.m.
Labyrinth walk
Holiday revelers can also venture to Armenian Heritage Park on Dec. 12 at 4:30 p.m. for a "Candlelit Labyrinth Walk: In Peace & Harmony." Organizers dubbed the walk "Boston's newest holiday tradition." The event will feature a meet and greet that includes hot chocolate and cookies from Spinelli's. Visitors can walk the candlelit labyrinth, a circular winding path paved in grass and inlaid stone. Park officials say the labyrinth "celebrates life's journey."
Visitors can also tie a ribbon on The Wishing tree. The walk is a collaboration of the Greenway Conservancy and the Friends of Armenian Heritage Park.
Newsletter Signup
Stay up to date on all the latest news from Boston.com