Local
Photos: Tufts Medical Center NICU babies celebrate St. Paddy's Day
See how the cutest clovers in the patch celebrated St. Patrick's Day 2023.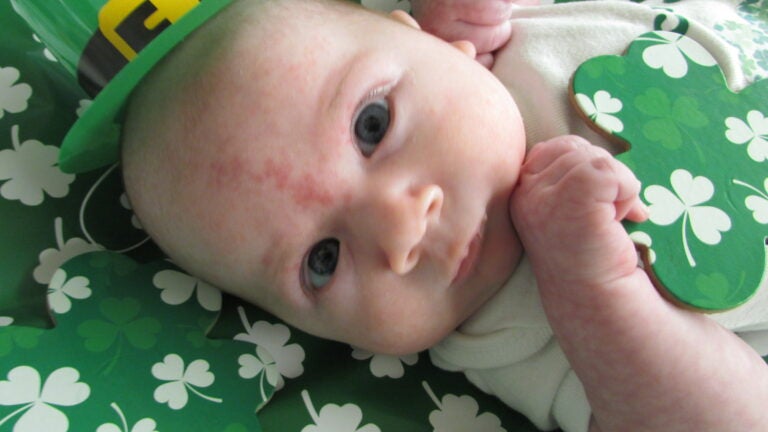 Newborn babies at Tufts Medical Center celebrated St. Patrick's Day in style on Friday, donning miniature Irish caps and sweet shamrock swag.
The medical center's Neonatal Intensive Care Unit (NICU) team offered eight babies and their families the opportunity to celebrate the holiday and create St. Paddy memories. The newborns ranged from 3 months to just 1 week old. The wee little ones hail from across eastern Massachusetts, including Centerville, Holbrook, Bridgewater, Gloucester and North Easton.
A Tufts spokesperson said the babies, along with family members and caregivers, were invited to "go green" and wear the traditional color of St. Paddy's day — which is also the color of NICU Awareness. Families enjoyed footprint keepsakes, special photos, homemade onesies created by NICU nurse Marissa Richards, and goodie bags for older siblings.
"Celebrating milestones in the NICU helps to normalize the hospital setting, allowing for moments of joy, bonding, and connection for all. It was important to us for families to participate in celebrating St Patrick's Day as well as the NICU awareness color green so all felt welcome and included," said Richards and Danielle Mollung, a Tufts NICU Child Life Specialist, in a joint statement.
Resources were donated by NICU parent support group Project Sweet Peas. According to its website, Project Sweet Peas is a national nonprofit made up of volunteers who "through personal experience have become passionate about providing support to families of premature or sick infants and to those who have been affected by pregnancy and infant loss."
See photos of the babies, which Tufts dubbed "lucky little leprechauns:"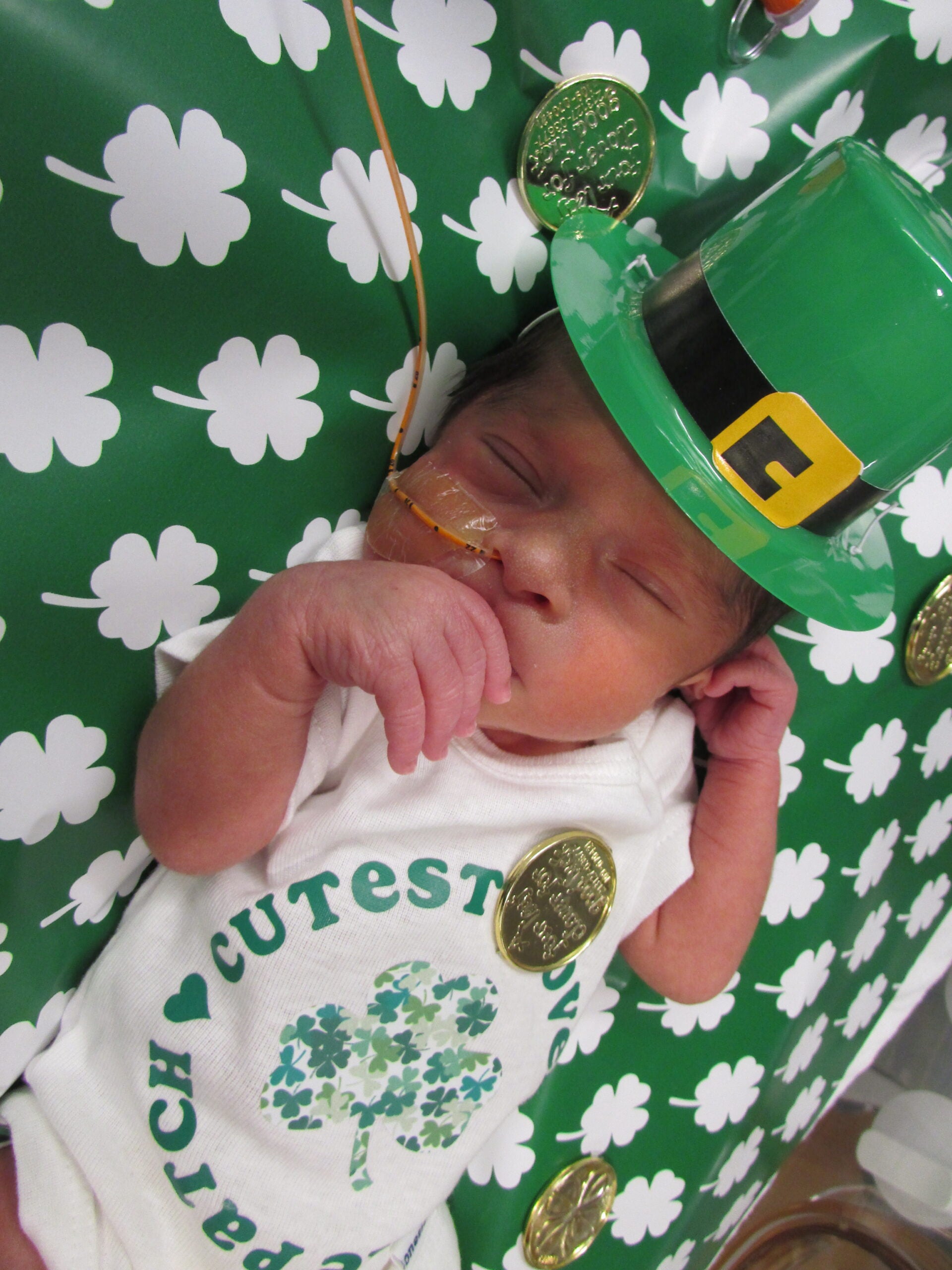 Zicardi Garcia
Born 3/9/23
North Easton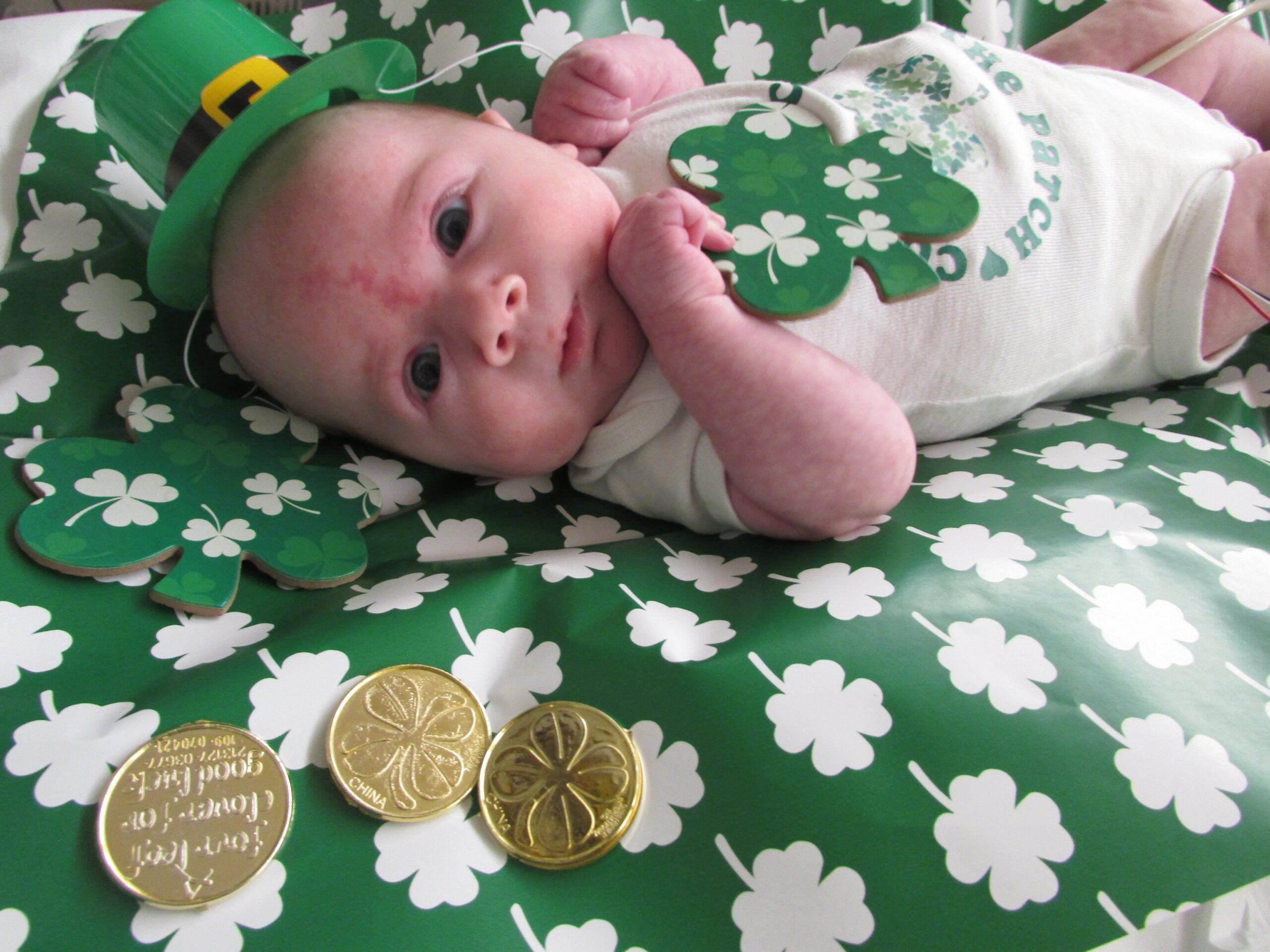 Skylar Higuera
Born 2/2/23
Holbrook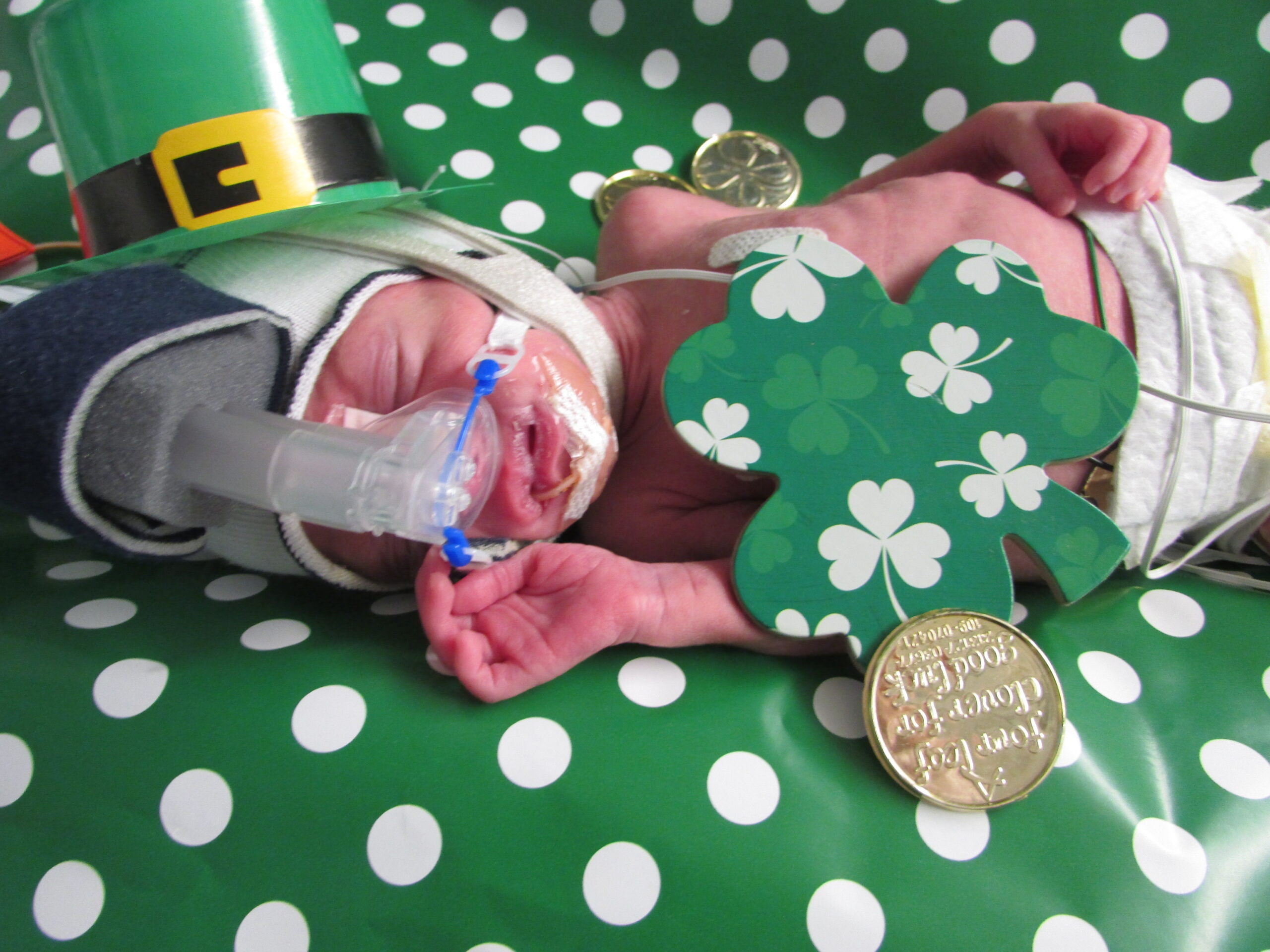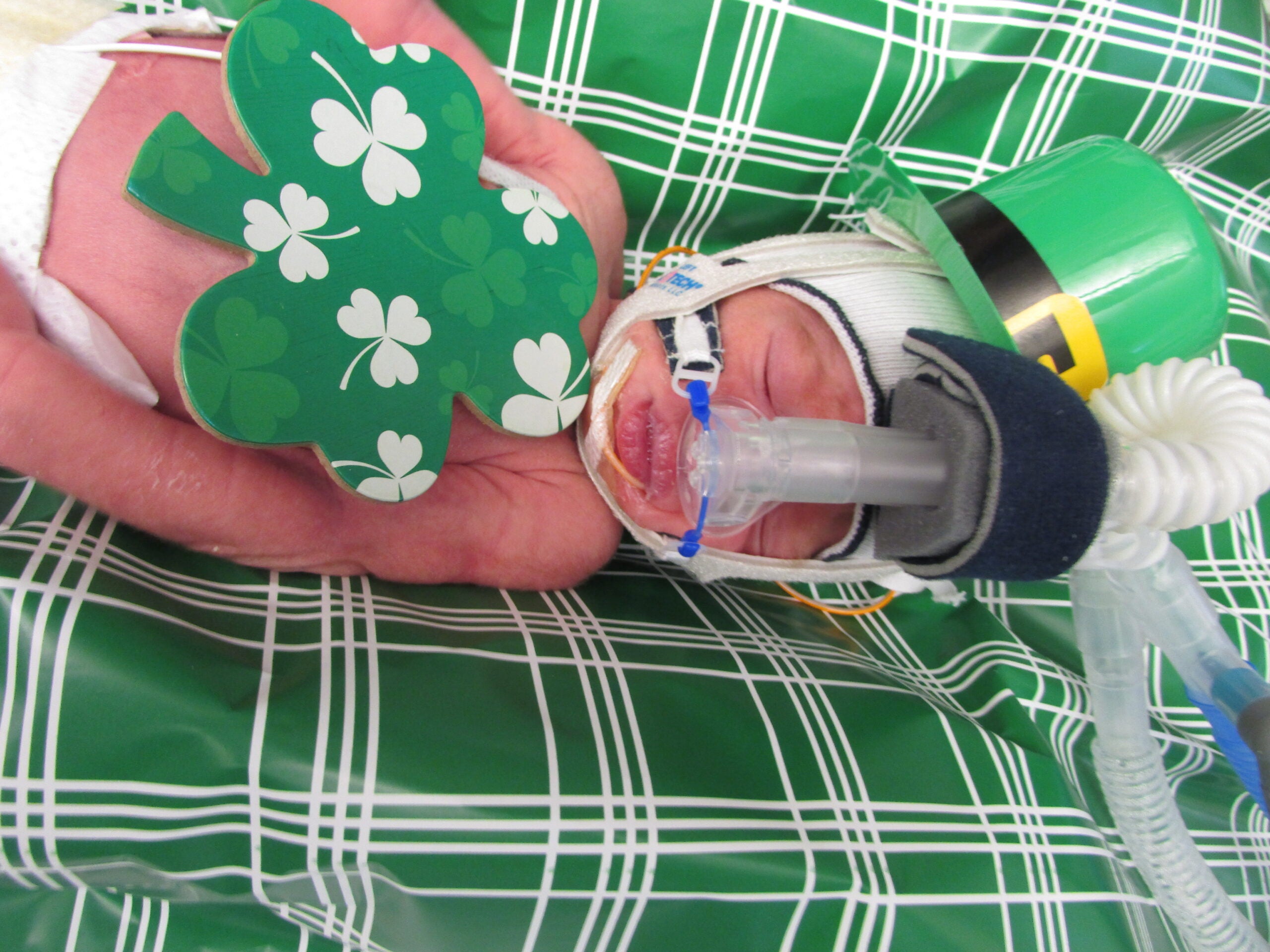 Twins Maddox and Grayson Hoyo
Born 3/5/23
Bridgewater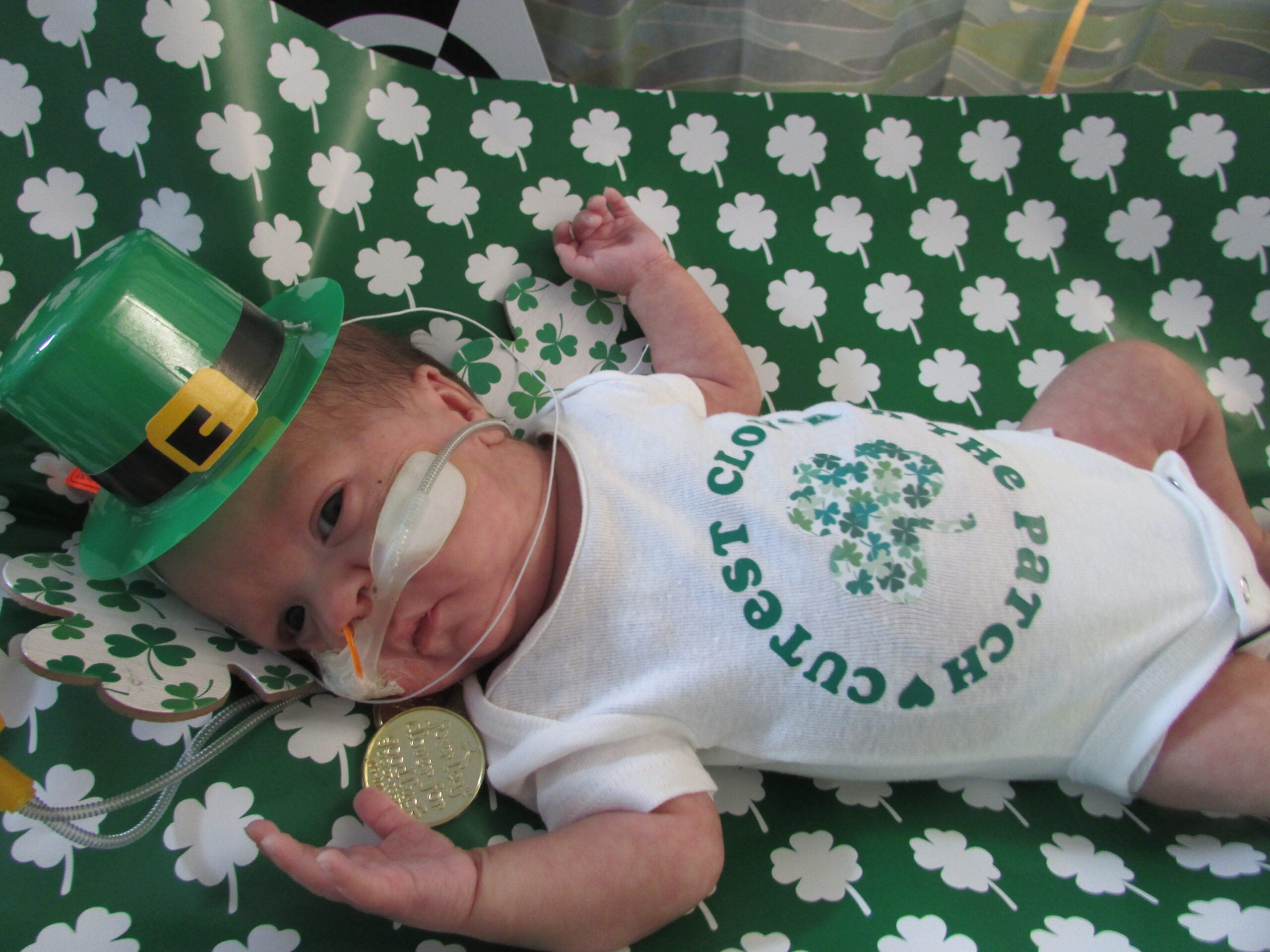 Max Merryman
Born 12/16/22
Centerville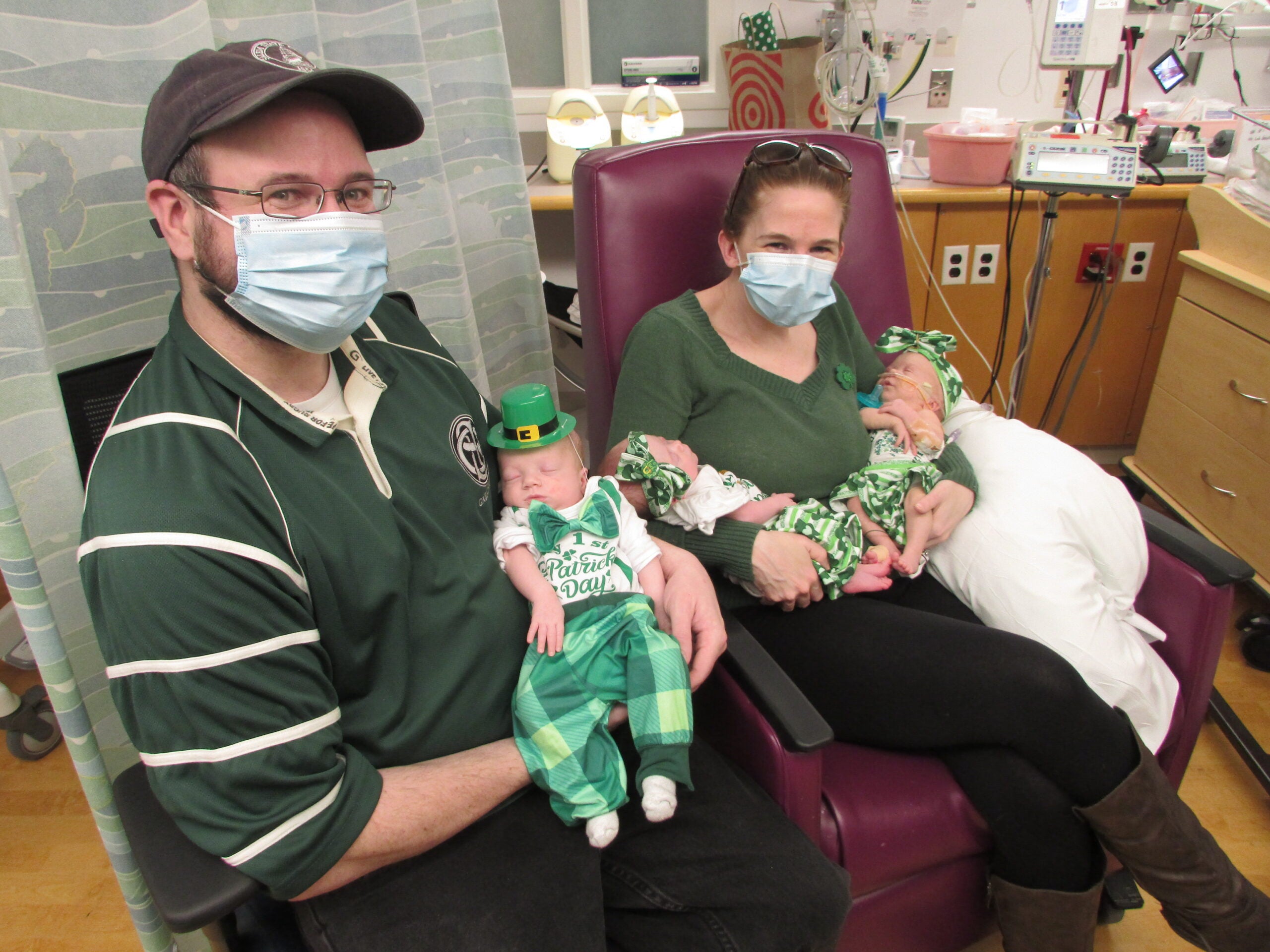 Triplets Grace, Chuckie, and Iris O'Neil
Born 1/12/23
Gloucester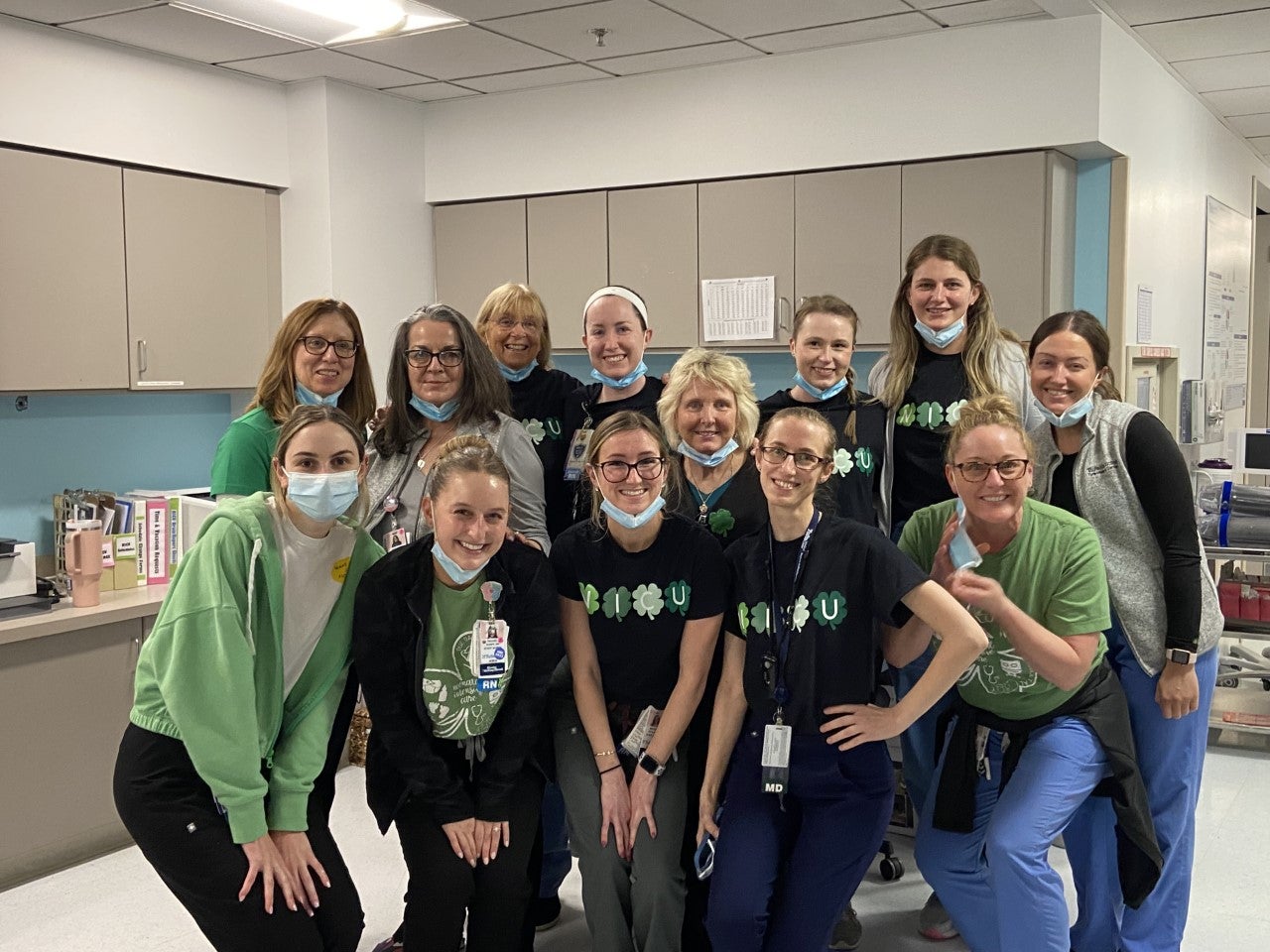 Newsletter Signup
Stay up to date on all the latest news from Boston.com