Local News
A new seasonal shuttle service just launched at Franklin Park Zoo
It will run every weekend through Labor Day.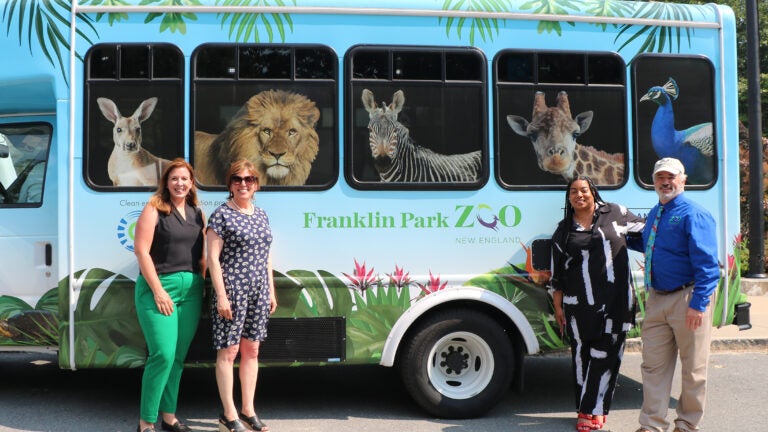 Franklin Park Zoo just launched a complimentary shuttle offering free roundtrip weekend service through Labor Day.
A brightly colored electric shuttle decorated with animal images will continuously bring guests from the Forest Hills MBTA station to the Giraffe Entrance at Franklin Park Zoo. The route is just under 1.5 miles and travels through scenic Franklin Park.
Zoo officials say the shuttle will attract a wider audience while also "providing visitors with a convenient and sustainable means of transportation that also serves as a crucial first-mile/last-mile solution for park users."
"We couldn't be happier to debut the shuttle and offer an alternative transportation option for our guests, that will not only make it easier for them to visit Franklin Park Zoo, but also directly supports our conservation mission," John Linehan, president and CEO of Zoo New England, said in a statement. "Fewer trips in single-occupancy vehicles alleviate traffic congestion, improve air quality and reduce greenhouse gas emissions that contribute to climate change."
The accessible shuttle is an electric, zero-emissions vehicle, which the zoo says aligns with its commitment to conservation.
The shuttle can transport up to 14 guests and runs between 9 a.m. to 4:30 p.m.
Need weekend plans?
The best things to do around the city, delivered to your inbox.