Love Letters
If you're searching for love, stay home—and Zoom as soon as possible
Don't take a first date call in bed in your pajamas.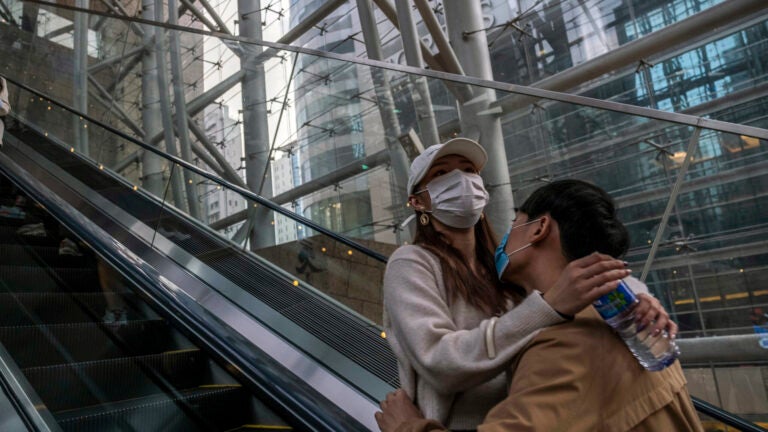 Dating is complicated under normal circumstances, but now? It feels impossible. Because for the most part, it is.
My Love Letters inbox has plenty of questions about what it means to be single during COVID-19. The maybe-not-so-surprising thing is that people still seem to be on the hunt. They're swiping and messaging. They're having long correspondences with potential partners. Some are making plans with high hopes for June.
But should anyone be looking for love right now?
I wanted to know what dating coaches are telling their clients so I called Meredith Golden (no relation), a New York-based matchmaker, coach, and profile ghostwriter.
I asked Golden what she's advising right now and came away with some tips for people who are still in pursuit of romance.
Tip 1. You wanted a break, didn't you?
Golden says that pre-COVID-19, many of her clients suffered from dating fatigue. They were sick of swiping but didn't want to stop because they had a fear of missing out. Well, there's no cause for FOMO anymore, Golden said. Now is the time to take that break. "Most [clients] have really just paused their accounts or snoozed," she said. "Eventually, they're going to be dating again with reckless abandon."
Tip 2. Messages and phone calls only go so far
Golden said that if you are swiping on apps and have made a match online, don't stop at messages or even phone calls. It might seem romantic to write long letters while quarantined, but it can be a waste of time, she said. Golden wants people to move to Zoom or FaceTime as soon as possible. "Audio calls usually fall flat," she said. "If you can see someone's gestures, it's pretty close to meeting in person."
Tip 3. Keep it in the right room
Planning a first date on Zoom? Sit in a first-date location, Golden said. Don't take a call in bed in your pajamas. It's better to find scenery that resembles a date, even if it's just sitting in front of a table, like you're out for coffee. "You're not going to meet someone for coffee in your bedroom. Find a neutral zone," she said.
Tip 4. Don't relax your security
Golden says that when you're taking a Zoom call, be careful not to reveal where you are. Your camera shouldn't show a cross street through a window. Also, Google someone before you invest. This is a time when people might look to take advantage, she warned. If you see someone who's abusing an app, report it. "Get a last name," she said. "Make sure the LinkedIn syncs."
Tip 5. Stay home. Obviously. No matter how cute they are.
Golden wanted to be clear that there's no reason to date in-person right now. A great potential partner won't want you to risk your health or the well being of others. "Really? You're going to take the risk to go out and meet Bob, and then Bob's not your guy? Guess what – Bob will be there in a month because he's not going out and meeting anyone either," she said. "Flatten the curve. Do your part. It's not just about you. It's not the time to date. Sorry."
Listen to Meredith Golden on the Love Letters podcast episode, "A Spark in the Darkness." Send your relationship questions here or to [email protected].
---
Get Boston.com's e-mail alerts:
Sign up and receive coronavirus news and breaking updates, from our newsroom to your inbox.