Media
Zander Hollander, 91, sports trivia shepherd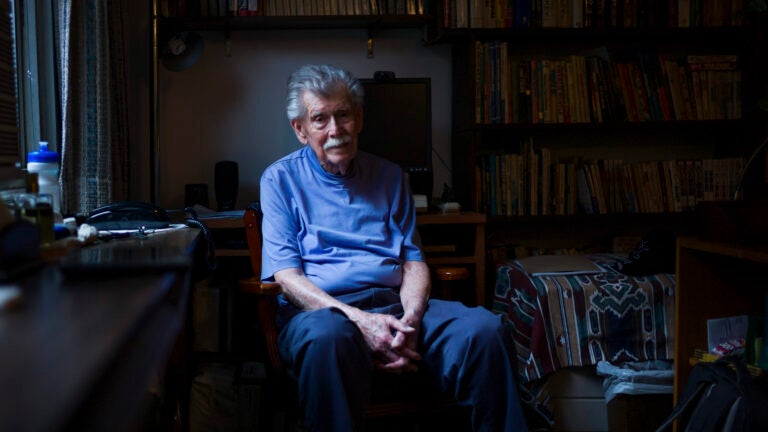 NEW YORK — Zander Hollander, a journeyman journalist who rebounded from the death of his newspaper in the mid-1960s to become what Sports Illustrated called "the unofficial king of sports paperbacks,'' died Friday in a nursing home in Manhattan. He was 91.
The cause was Alzheimer's disease, said his wife, Phyllis.
Before televised sports were pervasive and the Internet a nonstop gusher of sports trivia, Mr. Hollander found a niche in the market by annually providing statistics, team rosters, records, schedules, and predictions for the coming season in the form of brick-size tomes he titled, "Complete Handbooks.'' He offered them for hockey, baseball, soccer, and college and professional football and basketball.
Sports aficionados regarded the texts, dense with information and illustrated with black-and-white photographs, almost as holy books. Bill Simmons, an ESPN commentator and writer, wrote in his own book, "The Book of Basketball'' (2009), that he would sneak Mr. Hollander's NBA handbook into his high school math class.
Mr. Hollander also chronicled sports bloopers and wrote a history of Madison Square Garden, among other subjects. All told, he edited, wrote, or packaged 300 books.
His wife said that, with her help and occasionally that of assistants, Mr. Hollander churned out books like an assembly line, starting with the submission of an outline to a publishing house.
If the idea was accepted, he would recruit well-known writers in the appropriate field. He assembled photographs, wrote captions, and did all the editing.
The books' sharper observations often came from Mr. Hollander.
His depiction of Phil Jackson as an NBA player (before he became the renowned coach of the Chicago Bulls and the Los Angeles Lakers and the new president of the New York Knicks) was vivid: "His arm waving, leg flailing makes him look like a spider spinning a web on the court.''