Media
10 Bostonians to watch from Forbes's 30 Under 30
From Ph.D. candidates to shoe designers.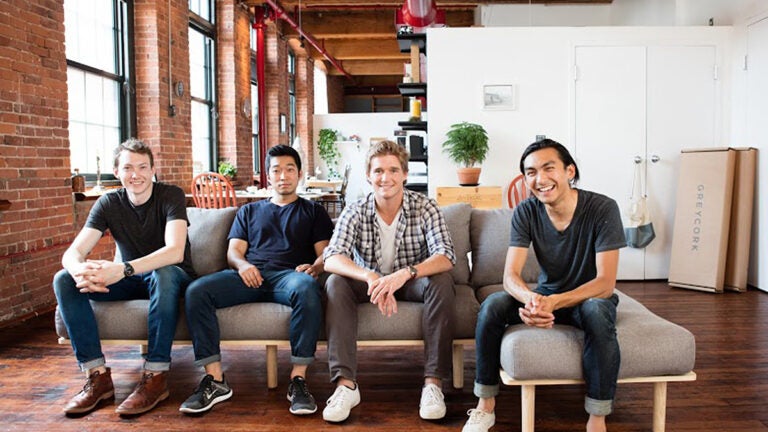 Another year, another collection of young people gearing up to be better than the last batch.
Forbes released its annual "30 Under 30'' feature on Monday, and many locals are among the 600 named innovators in 20 different categories, which include "Gamers,'' "Science,'' and "Sports.''
Here, just a handful of worthy Boston-area names that made the cut.
Christina Baugh, 28: Ph.D. candidate at Harvard University
Baugh is a former Division I athlete, receiving her Bachelor's from Harvard, her Masters from Boston University's School of Public Health, and is now working to get her Ph.D. from (again) Harvard. Baugh's research on concussions in sports is sparking conversations in major sports publications.
Polina Raygorodskaya, 29, and Igor Bratnikov, 29: Cofounders of Wanderu
This duo created the handy website Wanderu that helps users find the cheapest form of bus and train travel, from Megabus to Amtrak. Raygorodskaya is a former model and Babson grad, and Bratnikov is a former BU law student.
Sarah Pierson, 23, and Alexa Buckley, 24: Shoe designers at Margaux
Pierson and Buckley are two Harvard grads who, according to Forbes, were inspired by Sheryl Sandberg's "take a leap of faith'' commencement speech in 2014. Now here they are with their company Margaux, a website that makes made-to-measure ballet flats from Italian leather.
Abe Davis, 27: Ph.D. candidate at MIT
Among the wicked smart ones is Abe Davis, who showed in his TED talk that his software can capture data from video based on vibrations. Technology these days, amirite?
John Humphrey, 27, Myung Chul "Bruc'' Kim, 25, Alec Babala, 24, and Jonah Willcox-Healey, 24: Furniture designers at Greycork
Greycork, a local company dubbed "a better alternative to IKEA,'' has been profiled a number of times in the Boston area. The idea from the four founders is to order furniture online with free shipping and assemble it yourself with zero tools.
Not a bad turnout from Boston this year. See Forbes's "30 Under 30'' for the complete list.
Cool office spaces around Boston:
[bdc-gallery id="29398″]