Media
This former Channel 7 anchor has joined NBC10 Boston
Christa Delcamp ended her 14-year tenure at Channel 7 last month.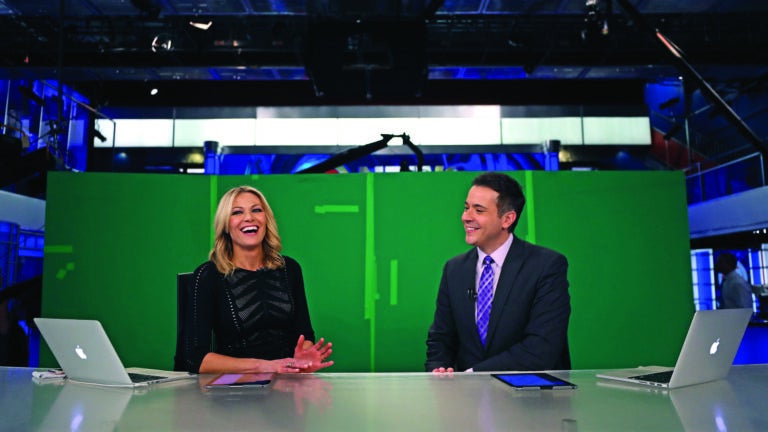 After stepping down from WHDH-TV's anchor desk last month, Christa Delcamp is back in front of the camera, joining the NBC10 Boston morning news team.
"She brings with her a strong connection to the New England community and a tremendous level of professionalism," reads an NBC10 Boston statement about Delcamp, released Monday.
Delcamp previously served at WHDH-TV (Channel 7) for 14 years. According to a report by The Boston Globe, at the time of her departure, she had hinted that she may pop up on another channel.
Delcamp made her first NBC10 appearance Wednesday morning. Delcamp is joining Latoyia Edwards on the anchor desk.
First show together in the books! Welcome to the #NBC10Boston morning team, Christa Delcamp! pic.twitter.com/rrn9Bd6Jj2

— NBC10 Boston (@NBC10Boston) February 21, 2018
She had already changed her Twitter name to reflect the news, tweeting out that she was "thrilled" to join the team.
Thrilled to join @LatoyNBCBoston @NVermaNBCBoston @MattNBCBoston 4-7a before @TODAYshow starting WEDNESDAY! https://t.co/jHKQyIcwXq

— Christa Delcamp NBC10 Boston (@ChristaDelcamp) February 19, 2018
"Christa is a beloved broadcast journalist and we are honored to welcome her to the NBC10 family," said Kenny Plotnik, vice president of news for NBC10 Boston, in the company's announcement.
NBC10 Boston Today begins each weekday morning at 4 a.m.