Media
Ten broadcasters inducted into Massachusetts Broadcasters Hall of Fame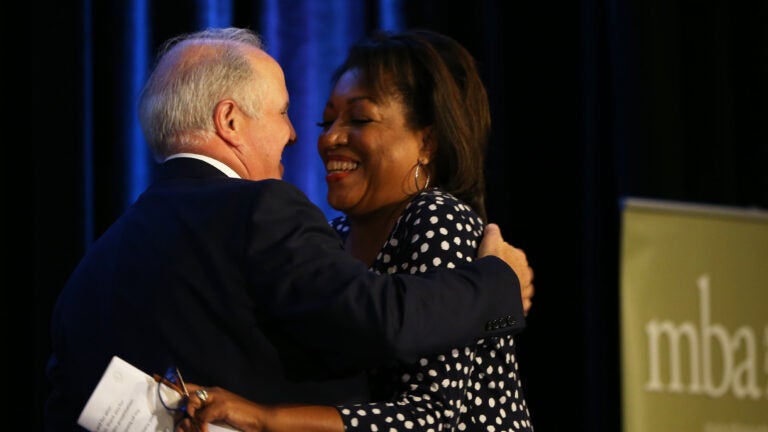 Ten of the most accomplished Massachusetts-based radio and television broadcasters were inducted into the Massachusetts Broadcasters Hall of Fame Thursday.
"Each new member of the Hall of Fame, in her or his own way, has touched generations of audiences across our Commonwealth, keeping them informed and entertained, '' Hall of Fame President Peter Brown said in a press release.
Filling out this year's class of inductees were Emmy Award winners, reporters, radio deejays, and a meteorologist. They were honored at a luncheon at the Boston Marriott Quincy hotel.
The inductees included longtime WHDH-TV reporter Victoria Block; Sara Edwards, former co-host of "Evening Magazine''; Listo Fisher, radio host, anchor, and announcer; Ray Hershel, television reporter of 50 years; Karen Holmes Ward, a 40-year broadcasting veteran; the late Lana Jones, longtime reporter for WBZ; Harvey Leonard, the chief meteorologist at WCVB-TV and formerly at WHDH-TV; Russell Morash, who founded "This Old House;'' and Maxanne Sartori, a WBCN radio deejay; and the late Ernie Boch, who produced iconic car commercials.