Media
'I'm here. Good morning.': 'Matty in the Morning' host Matt Siegel returns to show after on-air blowup
"I just snapped. I just said, 'I can't be here anymore.'"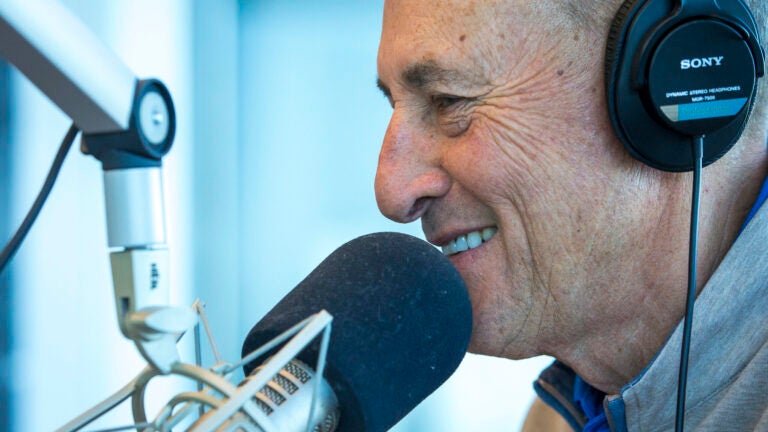 "I'm here. Good morning."
Those were the words of longtime Kiss 108 DJ and "Matty in the Morning" host Matt Siegel at the start of his show Thursday morning, one day after abruptly signing off the airwaves following comments he made about pop star Demi Lovato that he says rankled station management.
Siegel, who has been with the station since 1981, opened the show by catching listeners up on the previous day's events. Siegel said that he was told by station management to stop talking about Lovato, who that morning announced that they are non-binary and are changing their pronouns.
"I was on a roll and really enjoying it and feeling like the old Matty on the air," Siegel said. "That's when I got the call to stop talking about it, and I just snapped. I just said, 'I can't be here anymore.'"
Siegel reiterated Thursday that he was "upset" with Lovato and thought the issue was "ridiculous," echoing comments he made in a phone call with Boston.com Wednesday morning after walking off.
"I'm against her binary thing. I think she's a troubled woman, and a lot of young people are taking her seriously, and it bothers me," he told Boston.com. "But of course, it's a comedy show, so I did it in the context of jokes."
Siegel went on to say Thursday morning that he talked to his wife, who advised him not to end his career "over bleeping Demi Lovato."
Siegel also said that in a conversation with station management he was asked not to quit and was told he had "full support" and the "freedom to say what I want."
"So I won that battle," he said.
Siegel also said that he wanted to dispel the notion that his on-air walkoff was a stunt.
"If you were looking at my eyes when I wanted to quit," he said. "Some people thought it was a gag. It's not a gag."
Siegel's comments bookended a whirlwind 24 hours of press coverage for the veteran host, who sounded defiant when he walked off Wednesday's show close to 45 minutes before the scheduled end of the program.
"I am the biggest of all time, and they said, 'Shut up, Matt! Stop talking,'" Siegel said Wednesday morning. "Well, I hope you're happy, because I just stopped talking. Matty out."
Contacted by Boston.com shortly after departing the airwaves Wednesday morning, Siegel remained angry about the censorship by his bosses, saying that as a comedian, being told what to say or not say is "the worst thing you can say to a performer."
"At some point, I hate to use this line, but you know the line from 'Billions' — 'What's the point of having f*** you money if you never say f*** you?''" he said. "If I don't say it now, when? When I'm dead?"
Ultimately, however, Siegel conceded that he would likely be back on the air, a prediction that held true Thursday morning.
"You know what's gonna happen? Around 3 or 4 this afternoon, I'll go, 'Wait a minute, am I really walking away from millions of dollars? I don't really care that much,'" Siegel told Boston.com on Wednesday. "Cooler heads will prevail, I'm sure. They made it very clear that they don't want me to leave."
Newsletter Signup
Stay up to date on all the latest news from Boston.com